Welcome back San Diego Comic-Con fans!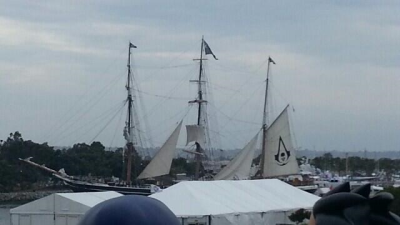 We are honored to bring you our live broadcast from SDCC featuring Lori Glumac, our Senior Editor in attendance our press representative for WHR this year!
Unfortunately, Lori picked up "Con Crud" and has been fighting the since her return as she tweeted recently. We hope that you get well soon Lori!

Great fun was a realistic "Black Sails" sailing ship that was berthed in San Diego harbor (pictured above).
In our live interview upon her return to San Francisco, Lori discussed her adventures covered during her time in San Diego including the venerable hit series Once Upon A Time produced and broadcast on the ABC Network.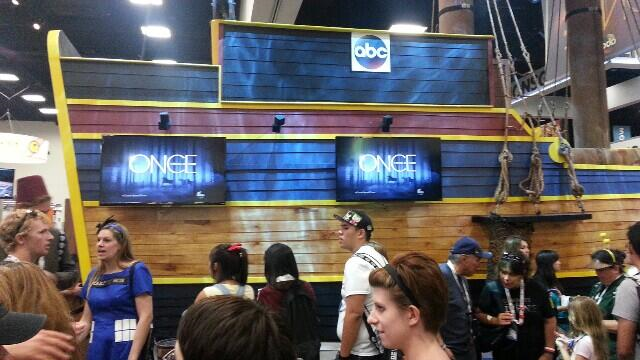 Lori also had loads of fun visiting the Defiance "Cafe" set up by the great folks over st Syfy who has long featured a different science fiction series "Cafe" each year at San Diego Comic-Con for as long as I can remember. As you may be aware, Lori writes awesome analysis of Defiance at our dedicated web site to this superb science fiction series.

Upon here full recovery, Lori will be writing her reports for all to enjoy. However, in the meantime, also of great interest is an exciting new series called "Black Sails"
Obviously a pirate adventure, Black Sails is premiering on the Starz Network in January of 2014.
We include the official promotional trailer and a fun video from San Diego Comic-Con added after the fact.

SDCC Preview Night Feature Article: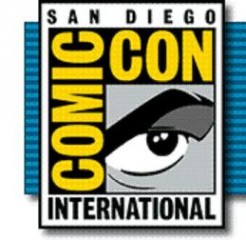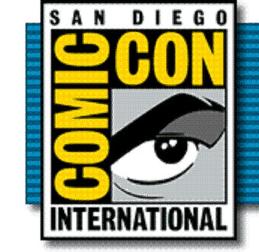 We are pleased to continue our new series of radio programs for 2013 under our WHR You Decide brand. Naturally we are continuing with the superb entertainment convention known as SDCC by the great team at Comic-Con International.

As you may be aware we opened the new year featuring LIVE remote broadcasts with Fong Sam of Backsparrow Auctions followed by Reunion Stellaire Three Rivers Canada and GAMA Origins Game fair 2013.
We were quite pleased to bring more radio programs prior to such conventions as Disney 23 Expo, The Hollywood Collection, Stargate Breakfast in Chicago and DragonCon and others as the year progresses. We had desired to broadcast from Calgary Expo, but were unable to do so this year.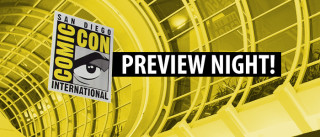 This year is a challenge for this attendee since last year after San Diego Comic-Con 2012 my World War Two Dad became deathly ill of which he was not to recover.
As a result I missed sending in my press application request in a timely manner. However, CCI was nice enough to understand what had happened since Dad had helped cover WonderCon 2010, supported the Alternative Press Expo in 2010, and attended WonderCon 2011 before he became ill.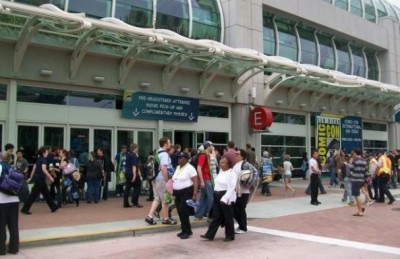 To address the situation, CCI approved my press badge after the fact via e-mail. However through some server glitch at the very last minute my approved press accreditation never arrived in time.
As a result, sadly, I did not attend SDCC 2013 for the first time in four years, instead hosting our remote broadcast with our Senior Editor Lori Glumac who covered the event for Wormholeriders.
Below are the events I would have tried to cover had I attended, and that we are planning on covering in 2013 and 2014 for your and our enjoyment.
Defiance: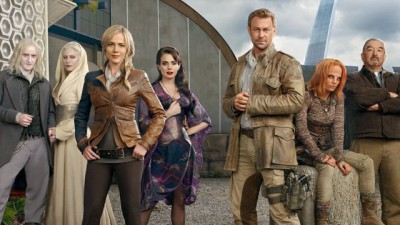 Defiance is a series we love here at WormholeRiders and we have enjoyed both as a series and a game that knocks peoples sock off! The ratings have been healthy, yet not quite up to expectations for a network that has invested consideration sums of money in the concept.
In our opinion, this unique science fiction drama series blends real life situations with philosophy as we have reported on during the pilot year.
What we found interesting from our sources is that Defiance will not be returning until June of 2014 indicating as a "summer series" return before SDCC next year is designed to increase the excitement for this great show!

Revolution: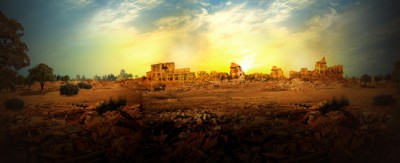 Revolution, one of my favorite series was renewed to my delight.
A program many said would not survive a Monday 10 PM time slot, I was quite pleased that the naysayers were 100% incorrect as Revolution the series went on to healthy ratings and a full season of episode.
We look forward to resuming our coverage when Revolution returns September 25 of this year!

Agents of S.H.I.E.L.D: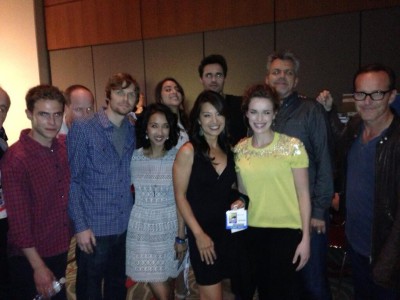 Without a doubt Agents of S.H.I.E.L.D. one of the most exciting programs features one of my favorite actors, MingNa who is sure to knock it out of the park as arse kicking Melinda May !
"Agents" sports a stellar ensemble cast and is a program that we are looking forward to seeing on the September 24 premiere!
I really wanted to be at Comic-Con 2013, because the pilot episode was aired to rave reviews.
However, ABC has been gracious via their on-line facilities for news organizations, so when you see "Agents", you will go crazy in a very good way!
Well, as they say, patience is a virtue!
Haven: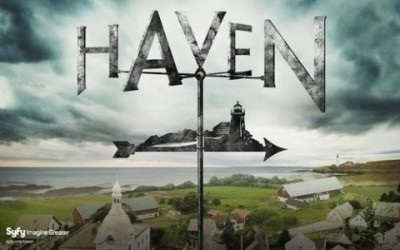 Haven is another renewed series this editor loves. The ratings have been very healthy and with production values tight in terms of cost, it was more than enough to exceed expectations for Syfy in the United States
The series reviews fell behind here as my ailing father became more ill during the fall network run last year. Like Revolution, I had to make a decision to support the program through interviews and tweeting up a storm when each episode was broadcast.
I look forward to the return of Haven for an epic fourth season with Colin Ferguson as a recurring character whom we interviewed last year during his charity trip to Haiti. Ferguson is joining the well oiled and seasoned cast we had the privilege of meeting previously at SDCC in 2012.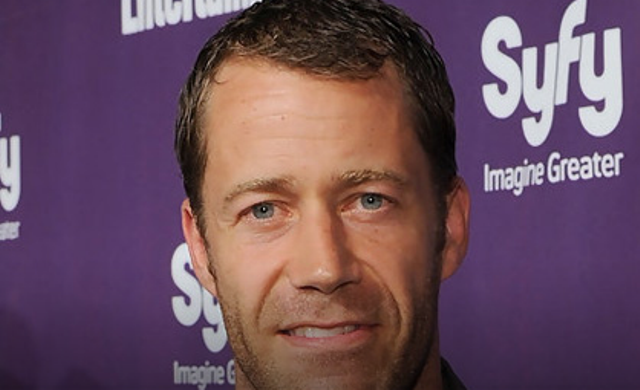 Being Human: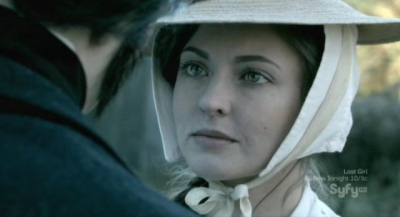 Being Human is a series Holly Wilson and I love here at WormholeRiders and were able to keep up with analysis throughout 2012 and into 2013 at our WHR dedicated web site for Being Human.
We have both enjoyed the story arc which brought us the secrets of the roommates and the return of Aidan's lover from the past in Revolutionary times.
The overall expectations for this great series are therefore quick high when one of our favorites returns on the Syfy network!
Helix: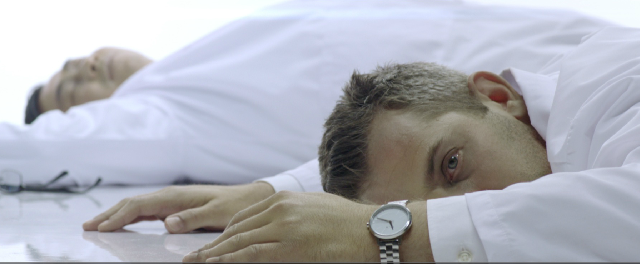 Helix is a new program starring Kyra Zygorsky, Billy Campbell, Meegwun Fairbrother, Mark Ghanimé, and Jordan Hayes. We have waited a long time after hearing "off the record" that Syfy was going to "go for it" and announce same during SDCC 2013.
The program is a fascinating science fiction thriller that is not too far off the mark. Helix, premiering in 2014 is described as follows "A team of scientists investigates a possible disease outbreak"; can you say "Bio-War"?

Almost Human:
Although coming a bit late for the September 2013 fall season, Almost Human is everything that a J.J. Abrams and a San Diego Comic-Con attendee fan is seeking in a new television show.
The series is scheduled to premiere in November of this year according to our sources and will have a complete panel at the upcoming Teen Choice Awards in August of this year.
Produced by Fringe genius' J.J. Abrams and J.H. Wyman, which fans wanted to go on forever despite lackluster ratings, the Fringe team is bringing heartthrob and science fiction veteran, (Riddick, Star Trek and Doom's) Karl Urban to the forefront!
Dracula:
The big budget production by NBC,this is a program we are sure to follow and review at WormholeRiders!

The Tomorrow People:
The Tomorrow People is an adaptation from the 1970s United Kingdom series we are very excited about.

Intelligence: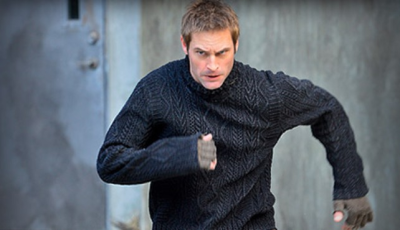 A new science fiction thriller candidate, is an intense series called Intelligence coming to CBS in February of 2014.

Starring LOST celebrity Josh Holloway, a fan favorite, Holloway is cast as Gabriel Black, a secret United States (NSA) agent who has a a microchip installed in his brain and can control computers and satellites via the cyber interface.
Based on the NSA leaks from Washington plaguing the Obama administration, this series could become a runway hit!
The Originals: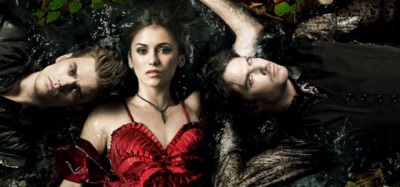 Last but certainly not least, The Originals, based on the hit series The Vampire Diaries looks to be a smash hit. Unfortunately due to a team member who claimed to be on Leave of Absence, we may in 2013 not cover this program or TVD any longer.
In fact, although this reviewer/editor/owner enjoys TVD, we picked up the series as a review candidate based upon the word of a person who said they would follow the series to the end.
Failing other team members, and failing to file a promised convention report about TVD, fibbed about filing the draft report and then blamed a third party for what was clearly an act of being untruthful with themselves. For this we are disappointed, but hope to be able to bring reviews and analysis of TVD and The Originals to you in the future.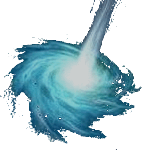 Please feel free to share this article with your friends, co-workers and or family. Feel free to leave your comments and we look forward to you visiting in the future.
Or as many of our readers and visitors often do, visit WHR on Twitter, WHR on Facebook or visit me on Twitter by clicking the text links or images avatars in this news story. I and the WHR team look forward to Seeing You on The Other Side!"
Thank you.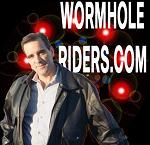 Best Regards,
WR_Systems (Kenn)