SANCTUARY PROP & COSTUME AUCTION
Great, yet bittersweet news for Sanctuary Fans!
If you have ever wanted to own a piece of Sanctuary History, here is your chance. Legends Memorabilia, known for its impressive Star Gate and Andromeda auctions, is doing it again. Let your curser stroll down the page to some cool props and costumes used by your favorite characters in this very iconic series.
Some of the very cool items on offer during this first phase, of what is sure to be an exciting auction include: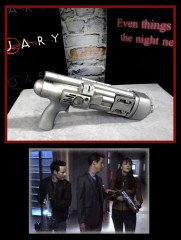 Used During the Episode PaxRomana. Legends identifies the prop as one of several that were used during the season 3 episode. Some of the props they received have broken parts or damage, but the one shown in the image is in good shape. It is a static device made from aluminum/resin materials and is about 10 inches long.
Used During The Episode Nubbins. How about a Nubbin of your very own, or at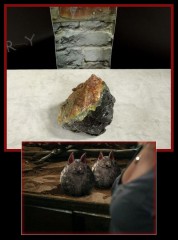 least, what used to be a Nubbin. Legends tells us that this prop was used during season 1 as what was left over after one of three Nubbins escaped and gnawed its way through a Sanctuary circuit board, thereby frying the little guy. Even more appealing, the props department designed it to look burned with exposed flesh and what is left of their hair. It is about 4 inches in diameter.
Worn By Helen Magnus Used in the season 3 episode, Normandy. Legends describes the costume as worn by Amanda Tapping throughout the episode. It includes a long gray coat, matching pants, off white blouse, vest, black leather gloves and a pair of black shoes. To complete the ensemble, Legends has included a pair of small photos of Amanda in the costume.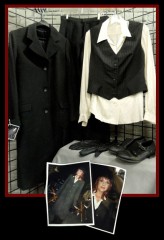 Helen Magnus Office Collectible
Used during Many Episodes. Legends describes this very cool piece as being used throughout the production of Sanctuary. It can be seen in many episodes directly behind Helen Magnus desk. It is a very heavy piece with a removable base. There is no information on dimensions of this item or what it is made of.
For your information, we have provided the Official Legends Memorabilia Press Release and notification sent to Legends customers by email.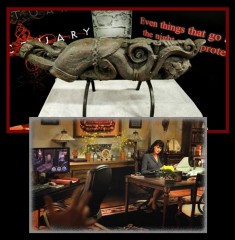 SANCTUARY PROP & COSTUME AUCTION PRESS RELEASE
When the SANCTUARY production set closed this year, Legends Memorabilia purchased the Props and Costumes and we are now ready to bring these to the market.
"We shall commence the auction tomorrow, November 2nd and the sale will contain many great props and costumes used by:"
AMANDA TAPPING (Helen Magnus)
ROBIN DUNNE (Will Zimmerman)
RYAN ROBBINS (Henry Foss)
AGAM DARSHI (Kate Freelander)
CHRIS HEYERDAHL (John Druitt, Bigfoot)
EMILIE ULLERUP (Ashley Magnus)
…..as well as several other characters in the series.
"In addition to props and costumes, we shall be offering set decoration items, original studio art, original costume patterns, signed scripts, call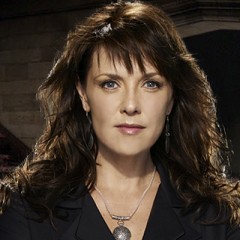 sheets and photos. If you are a collector of prop weapons, unique gadgets, gizmos or fabulous costumes, then be sure to check out what we are selling. If there is a particular prop or costume that you have seen on screen, ask us about it…we just might have it available!"
For more than 10 years, Legends Memorabilia has been actively engaged in supporting the charities of several TV stars, most notably AMANDA TAPPING and RICHARD DEAN ANDERSON. Over this time, through our auctions we have helped raise several hundred thousand dollars for their charities, some of which include:
– SEA SHEPHERD CONSERVATION SOCIETY
– SANCTUARY FOR KIDS
– WATERKEEPER ALLIANCE
– ART OF THE BRAIN
– HEARING DOGS FOR DEAF PEOPLE
– A WORLD FIT FOR KIDS
"In continuing this tradition, we are pleased to announce that following our discussions with Amanda, SANCTUARY FOR KIDS will be a beneficiary of this sale and will receive a donation from the proceeds. Also, by a special signing arrangement with Amanda – we are including some items in the sale for which 100% of the proceeds will be donated to Sanctuary For Kids.
The first batch of items are currently available for preview and we encourage you to visit the auction site at http://www.stargateprops.com/auction/xcAuction.asp
Thank you for your support and dedication to this memorable TV production!
GOOD LUCK IN YOUR BIDDING!"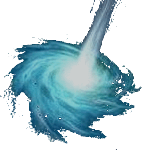 Thanks to Kenn for final editing, audio embedding, and many thanks to you for reading and stopping by WormholeRiders News Agency.
Please feel free to leave a comment here, click a social media icon below to share this review.
Or you can visit and follow me on Twitter by clicking on my avatar to the right and we can tweet about the Legends Memorabilia Auction.

Thanks again.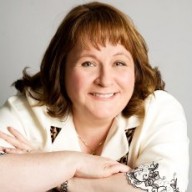 Regards,
Patricia