Hello my fellow 12 Monkeys and San Diego Comic-Con fans!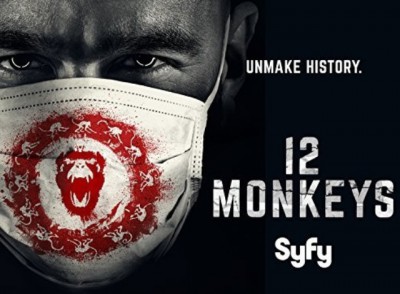 I am back again with more fun and interesting interviews!
Along with my interview with Kirk Acevedo, I was able to talk to several other fantastic cast mates from Syfy's 12 Monkeys (included below)!
Recently completing filming of the second season, 12 Monkeys is set to return to our screens in April of 2016 to the excitement of science fiction fans the world over on Syfy in the United States and Showcase in Canada!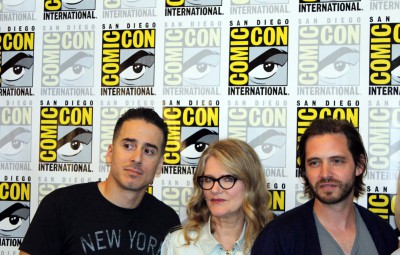 First up, I am sure you will recognize Aaron A. Stanford, from the CW's series Nikita. I was fortunate to be on hand at San Diego Comic Con, courtesy of the great team at Syfy Public Relations to give you the 12 Monkeys fans, the skinny of what the differences are between the two polar opposite characters the handsome and talented Aaron A. Stanford actor portrayed in 12 Monkeys versus the role he played in Nikita.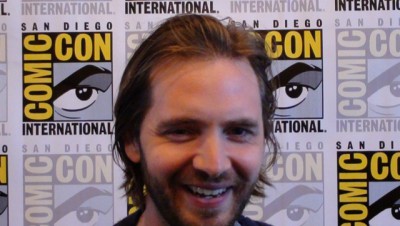 Aaron A. Stanford is definitely a lot more physical and dramatic this time around in 12 Monkeys, something his admirers are relishing as he portrays the television version of the James Cole character originally envision in the 1995 movie.

Meatier roles are always something that actors love to sink their teeth into, and as an audience member I love to see that as well. He made a great point about having a balance in shows of both comedy and drama, if its extreme one way or the other viewers can lose interest quickly.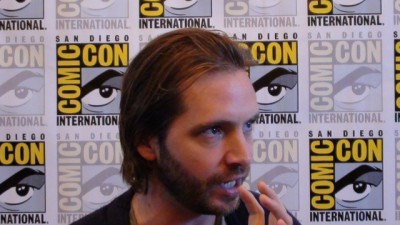 When asked who he would switch characters with, his choice was obvious…Deacon, played by the equally hilarious and wacky Todd Stashwick. The subject of nudity came up in season two and apparently some rumored shower scene with Kirk Acevedo's character of Ramse.
I was intrigued to say the least. Kirk is an old hat at those scenes, since there were more than enough in the series he was on called Oz. Aaron had made a joke that "it's written in his (Kirk's) contract that there has to be 70% ass content." So, I guess we will have to wait to see! Aaron was a pleasure to talk to and if you'd like to get more of that wit, follow him on twitter @aaronastanford.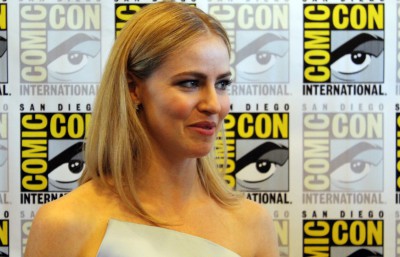 Next up on the 12 Monkeys roster is the lovely and gorgeous Amanda Schull!
I loved her during her small reoccurring role on Suits, but I equally love her here in 12 Monkeys as well. Cassie's world as she knows it decidedly different in season two explains Amanda Schull, who at that point had read the first three episodes of the new season and was itching to get more.
I am looking forward to what will be happening to her character and where the story will take her. No doubt it will be a fantastic ride.
Unfortunately due to time issues which are always a problem at San Diego Comic Con, we only had an about a minute with the lovely Amanda, but hopefully that minute will tide us over until the new season starts. If you want to follow her on twitter you can find this talented lady @amandaschull!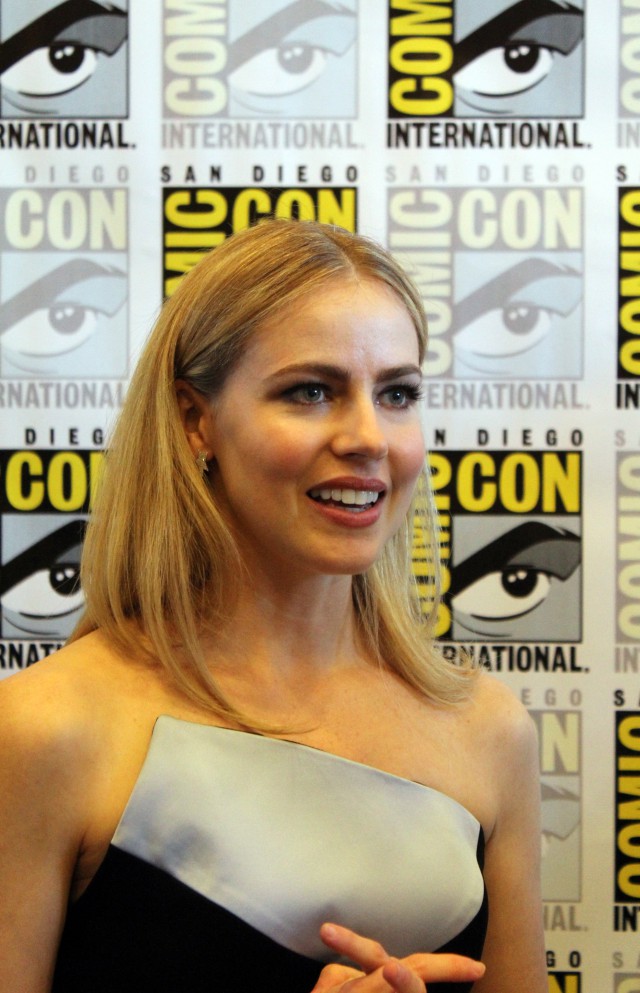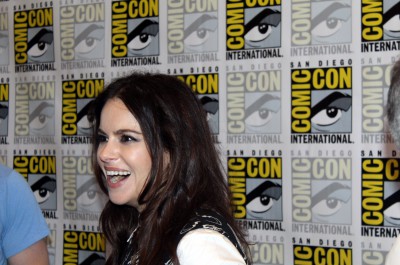 Emily Hampshire, who in person has such a contagious personality that her interview was so much fun.
It was also great to know that she is familiar with our little website and tends to favorite our posts a lot!
We are grateful for and give her our undying and unconditional support. We are opening a special dedicated blog for her character Jennifer Goines soon, so stayed tuned for that.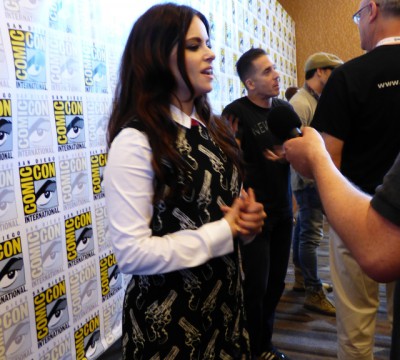 To say Emily was gob smacked to hear that is an understatement. She was truly flattered and it definitely showed in her reaction to hearing the news. I love that Emily Hampshire was so happy to explain to us how she as an actor loved playing the scenes of Jennifer's relationship to her father, played by one of my all-time favorite actors (and fellow Slav) Željko Ivanek.
Emily Hampshire said that she loves how the show delves into family relationships and the complexity of them and how her relationship with her father makes perfect sense to where her character ended up.
Where she wanted to see her character go was far exceeded by the scripts she read for season 2 and needless to say she is more than excited to be going on that particular journey instead of the one she wished for. If you want to follow the lovely Emily Hampshire on twitter, please follow her @EmilyHampshire!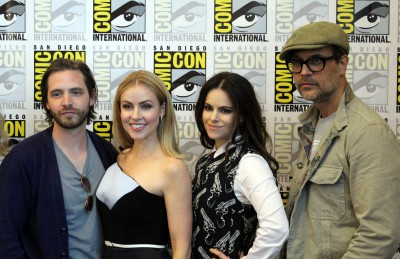 As always with Comic-con we never have enough time to delve into the hard questions that we really need to ask because the press lines are always so busy. Hopefully next year we will have more of a chance to talk to our favorite actors again and this time have even more juicy things to talk about.
I am looking forward to season two of 12 Monkeys to see where I beloved characters go and what journeys they will take us on in the new season! See you in April 2016!
Well, my fellow 12 Monkeys fans,  I hope you enjoyed our interviews with Aaron Stanford, Amanda Schull and Emily Hampshire as much as I did. I want to thank the 12 Monkeys fans for an experience I will cherish. I hope that season two will be just as exciting and complex as season one! Until next season…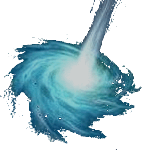 I hope you enjoyed my report? Please leave a comment! I will be back soon with more interviews soon from San Diego Comic-Con!

Thank you for visiting WormholeRiders News Agency. And thanks to Kenn for video embedding and additional images for my report. I will be back in the near future with more on my adventures at San Diego Comic-Con 2015!

Please feel free to leave a comment here or If you prefer, you may also click the social media icons below to share this news article or as many of our readers and visitors often do, visit the WHR on Facebook or me on Twitter by clicking the links or images avatars in this news story.
See You on The Other Side!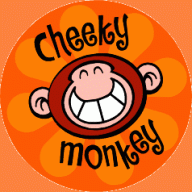 Until next time,
Regards,