Welcome back WormholeRiders, 12 Monkeys and San Diego Comic-Con aficionados!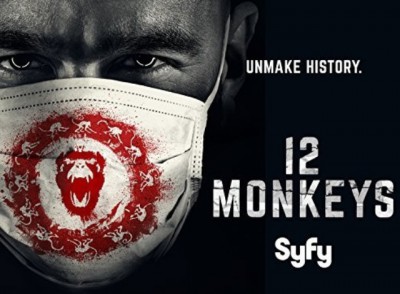 If you have followed our coverage of 12 Monkeys, we hope you will be pleased that we have been preparing to share one of the most enjoyable aspects of our journey to San Diego Comic-Con 2015, our interview with series co-creator Travis Fickett, and the entire panel from SDCC including Aaron A. Stanford, Amanda Schull, Kirk Acevedo, Emily Hampshire, Barbara Sukowa, Todd Stashwick, as well as 12 Monkeys co-creator and Showrunner Terry Matalas!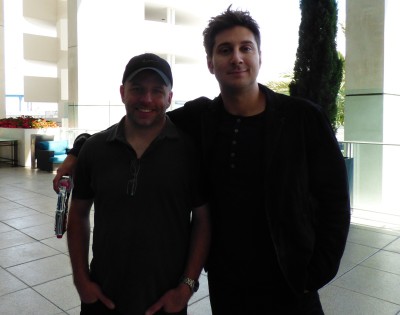 Travis Fickett has worked collaboratively with Terry Matalas for many years. Science fiction fans will recall with glee their work together on the outstanding, but short lived science fiction series Terra Nova in 2011 that we covered here at WHR since it's inception.
Now rejoined for 12 Monkeys, everyone we know is absolutely ecstatic for the fabulous entertainment they have created for fans the world over as evidenced in season one of 12 Monkeys!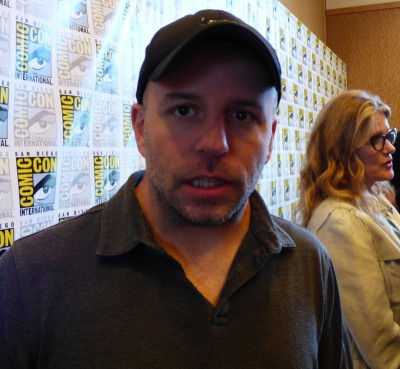 Those who have admired Travis Fickett know that this creative genius began sharing his talent some ten years ago working with creator and Director Michael Traeger on a film starring Jeff Bridges names The Amateur. Travis went on to hone his creative skills in 2008 producing a BTS (Behind The Scenes) short film on The Amateurs,  as a Story Editor and an executive Story Editor in Nikita (2012-2013), and loves to write the occasional comic book (often with Terry Matalas), including the well received 2012 Star Trek The Next Generation Hive #1 by IDW Publishing with Star Trek legend Brannon Bragga.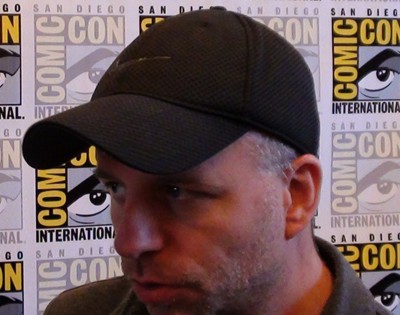 Naturally the best part of our time with Travis Fickett centered around his passion for his current work in 12 Monkeys, something his admirers are relishing.
In our opinion, and millions of fans around the world, Travis Fickett has most definitely "polished the apple" of his own admiration and reverence for the original 1995 film 12 Monkeys directed by Terry Gilliam by creating outstanding new time travel adventures unfolding on our screens in season one, with even more spectacular journeys expected during season two beginning in April 2016 on Syfy!
In the meantime, please sit back on your computer, tablet or mobile device and enjoy our interview with Travis Fickett and the entire 12 Monkeys panel! It is something we hope you enjoy as much as we did attending the exciting events this year in San Diego! 

In closing for now, be sure to stay tuned to Syfy and our own Twitter timeline for more details about the exciting return of 12 Monkeys in April of 2016. You can bet TeamWHR will be tweeting our hearts out for the second season of 12 Monkeys! We sincerely thank Syfy Public Relations for making this interview a reality, and we thank you for being part of WHR as "The Journey Continues"!
Stay tuned as the WormholeRiders News Agency Team announces more of our San Diego Comic-Con and new WHR You Decide video interview series during 2015 and beyond at New York Comic-Con!

In the meantime, please feel free to share this article with your friends, co-workers and or family by clicking one of the icons below. We thank you for visiting and express our sincere gratitude for doing so!

Feel free to visit WHR on Twitter, WHR on Facebook or visit me on Twitter by clicking the text links or images avatars in this news story. I and Team WHR look forward to Seeing You on The Other Side in 2015!

Thank you.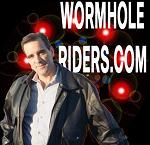 Best Regards,
WR_Systems (Kenn)