Welcome back Van Helsing lovers, WormholeRiders and Vampires around the World!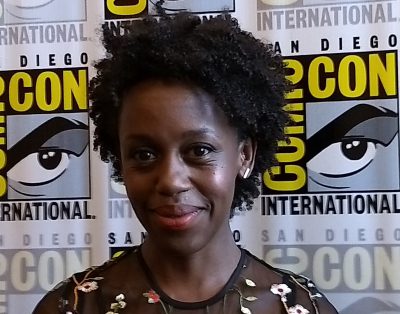 Team WHR continues our SDCC 2017 coverage with one of our favorite series, Van Helsing, when we were honored to be invited to interview several of the series stars at San Diego Comic-Con 2017 courtesy of the great team at SYFY.
Our next special report is an authentic "Interview with a Vampire", none other than the rocking Rukiya Bernard who portrays the "Doc" in Van Helsing. Ms Bernard appeared at San Diego Comic-Con 2017 with main cast members Aleks Paunovic, Kelly Overton (via video link), Jonathan Scarfe, and Christopher Heyerdahl.
With the exception of Ms. Overton, the entire cast attending SDCC were available for interview in the Van Helsing Press Room. We found Ms. Bernard to be a delightful person, excited to share her thoughts about the series below!
Thank you Rukiya Bernard!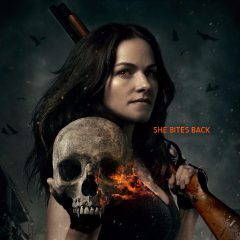 Rukiya Bernard portrays a dedicated doctor in a Seattle hospital in Van Helsing. Unfortunately, Doc became infected with the virulent vampire virus that is appearing to sweep the Earth.
As shown in the opening episode of Van Helsing, our lovely doctor was caged, but for reasons of mercy, protected by Axle Miller portrayed by Jonathan Scarfe.
Doc was caged for a logical reason by Axel. Rrevealed in the second episode prior to her infection when her true identity as a dedicated doctor healing the ill became known.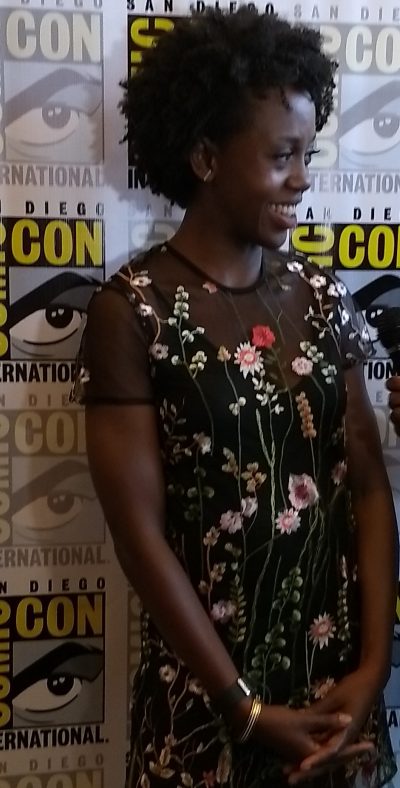 As the season progressed, a serum was made from cataclysm survivor Vanessa (Kelly Overton) that cured Rukiya Bernard so that she could help fight the vampires in a post apocalyptic world who were in progress of turning our fair planet of human beings into a nightmarish existence of blood suckers!
In the upcoming season two of Van Helsing, Doc is certain to play a pivotal role in helping our heroes survive the hellish conditions that have become manifest on Earth. This editor for one cannot wait until October 05, 2017 when this superb series returns to our screens!

We here at Team WHR first became aware of the outstanding talent within Rukiya Bernard when she appeared in Eureka in 2006, in Sanctuary and The Day the Earth Stood Still in 2008 and shortly thereafter in 2010 when she was featured the eleventh episode of the MGM Studios epic space opera, Stargate Universe as Airman Richmond.
Bernard, prior to becoming a vampire in Van Helsing, she enjoyed time on the outstanding Hallmark Channel  in two fabulously fun family films, The Most Wonderful Time of the Year (2008) and in Debbie Macomber's Dashing Through the Snow (2015).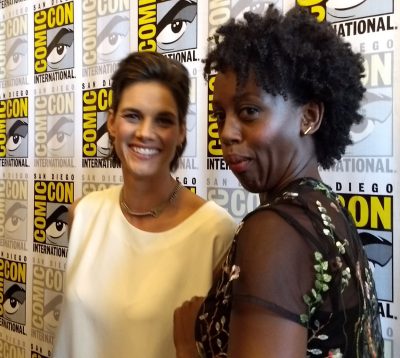 Just prior to Dashing Through the Snow and Van Helsing, Ruyika Bernard was featured in the revered The Cabin in the Woods (2012) and another of our favorite series, Primeval New World as Lisa Merriweather in 2013.
A gifted and gorgeous actress, Rukiya Bernard has enjoyed supporting roles in many other series including Supernatural.
We enjoyed our time with Rukiya in the Press Room for Van Helsing, and hope that you enjoyed our interview with this amazing actor. Thanks again Ruyika Bernard!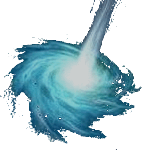 Please feel free to share this article with your friends, co-workers and or family and to leave your comments! We look forward to you visiting our Conventions Corner and Main Blog web sites when we release more of #TeamWHR's exclusive Van Helsing, Ghost Wars and 12 Monkeys interviews from SDCC2017.
See you soon in the near future!
Or as many of our readers and visitors often do, visit WHR on Twitter, WHR on Facebook or visit me on Twitter by clicking the text links or images avatars in this news story. I and the WHR team look forward to Seeing You on The Other Side!"
Thank you.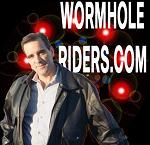 Best Regards,
Kenn of #TeamWHR