Hello my fellow Mayans M.C. fans!
Season 1 may be over, but the anticipation is still very much alive for Season 2!
I first heard about Mayans M.C. last year when rumors were circulating that there was a spin-off of the iconic and sacred (to most) Sons of Anarchy. I was a fan of SOA in as much as I caught a few seasons here and there, but I wasn't a regular viewer of the show. Not that I didn't like it, just time and work prevented me from getting caught up enough.
Usually spin-offs of highly popular shows don't do well with fans or ratings. Mayans, however proved that point wrong. It was every bit as good as SOA, although definitely different as well.
That is why I love it, is because although there are a few of the characters that show up from SOA, the main focus is the Mayans. There is definitely another cultural difference as well, which is great to see on a network like FX.

Flashback to San Diego Comic-Con 2018 when Mayans M.C. was featured in its very first panel before the season aired in September. It was in the megalithic Hall H which has a reputation for having the likes of The Walking Dead, Game of Thrones, Stranger Things just to name a few whom have graced its hallowed halls.
To present brand new show that has not even aired yet, of a spin off to a HUGELY popular show was risky, but Kurt Sutter is one to take risks and as luck would have it, it paid off. See for yourself in an FX Networks video clip from SDCC 2018 clip we include below.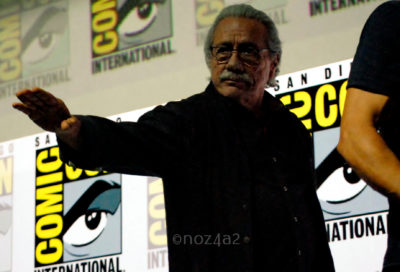 The really great thing about Mayans is the all Latino (except for one cast member) cast. As much as television claims to be "diverse" it really isn't. To see a few named actors be a part of this show, too, was a real treat. One of those actors (who happens to be a favorite of mine) is Edward James Olmos.
Growing up I remember watching him on Miami Vice (1984) as Martin Castillo (for which he won an Emmy). Danny Pino, who has worked with Kurt Sutter before on (in my opinion) one of the greatest cop shows of all time, The Shield, but we also know him from Law & Order: SVU and Tony Plana, veteran actor of both stage and screen. The only non-Latino cast member is Sarah Bolger, from Once Upon A Time, who holds her own very well against these great men and is the only other female regular cast member on the show.
The great thing as well about new shows is introducing fans to new actors. One such is JD Pardo who plays EZ Reyes on Mayans. Now, this was the first time I had ever heard of JD, and once I saw him (he's very easy on the eyes) in the show I became an instant, life-long fan.
When I see an actor that really piques my interest, I find everything they are in and watch it all. With JD, I was pleasantly surprised to see his work has been acclaimed for a while. I was happy to discover a series he was in on Hulu called East Los High (for which he was nominated for a Daytime Emmy). He was really great in that show and I do recommend it.
JD was also in two sci-fi shows, Revolution and The Messengers (both short seasons, but worth watching). He brings so much depth and range to his character on Mayans and I am so looking forward to the new season.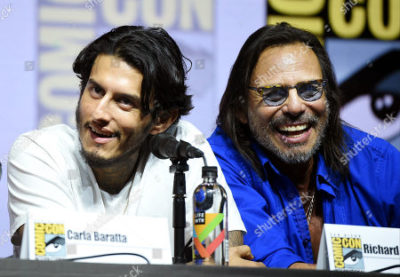 Another actor that literally floored me is Richard Cabral. I first saw him in the first season of the series Lethal Weapon. He made such an impact that when I heard he was in Mayans, I was ecstatic. He is astonishing in Mayans (and pretty much anything else he is in), as his character Johnny 'Coco' Cruz with his signature catch phrase of "My Bad". His character and the arc he goes through is what makes Mayans such an interesting show. The depth he shows is tremendous, in all the scenes he's in. You cannot take your eyes off him, and it isn't because of all the tattoos he has or his unique face, but by the sheer brilliance of his craft. He is what we directors call an absolute dream actor, such range and power that all you have to do is give him words to say and watch it all just happen. And I guarantee you will be floored by the end.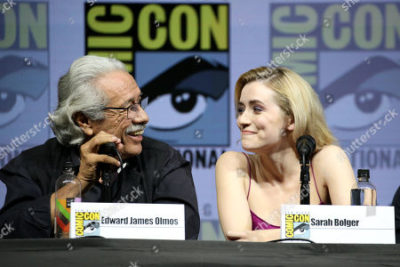 Being the veteran of the cast, Olmos brings his intensity to his character with the ease he has always made it look. His character of Felipe Reyes is nuanced and subtle but powerful. The way Olmos plays him is quiet, but you can feel that intensity radiate off the screen. His character is multi layered and has many secrets and we get to see how that slowly reveals itself throughout the series. Olmos doesn't overact those parts, he flows through them with perfect emotion and leaves you breathless in the intense scenes.
My favorite scenes are between Olmos and Pardo as they play out their father/son dynamic. Not only is it two great actors acting in those scenes together, but a father and son finding their relationship again after unfortunate circumstances kept them apart. They both bring their A game to every scene they are in and it shows 100% in all their shared scenes.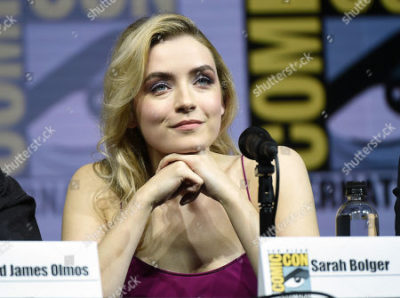 Sarah Bolger is really great in the series too!
Sarah brings a whole different dynamic to the scintillating series. Her character is another one to watch as her character arc changes over the course of the hit Mayans M.C. series.
How she plays Emily Thomas is really wonderful. While Sarah displays her vulnerability, with a bit of naïveté, there is also also a fiery, smart, skillful piece of a complicated puzzle revealed in Sarah's portrayal of the Emily character.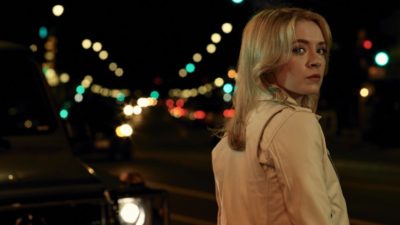 The scenes between Sarah and JD are filled with sublime morsels for us to sink our teeth into.
The journey they both take individually and separately is one I am looking forward to in Season 2 of Mayans M.C..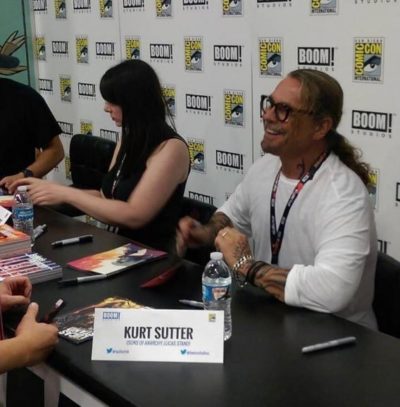 Kurt Sutter, the genius behind SOA, is once again at the helm of this ship. His skill as a storyteller is as present as ever in this series. His signature is all over this and I for one am very happy to see that. His characters are fully realized, they are as flawed as we all are, and the way he writes his female characters is truly a revelation.
Kurt doesn't shy away from showing the darker parts of people "When you live on the fringe you are subject to all the things on the fringe" is what he said about Mayans. The female characters in this series are strong, passionate, smart, feminine, deeply scarred and fearless. He has such a respect for the voices women have that he said more than half the writers on Mayans are women. Plus being married to Katey Sagal helps, too, because we all know what kind of woman Gemma Teller Morrow was.
Well, I hope that you have enjoyed my summary of my impressions of the fabulous new FX Networks superb series, Mayans M.C.?
I know I didn't go into much detail about the series, but my advice is to watch it for yourself and discover that world that toes the line at the U.S./Mexico border. My fondest dream is that I will be granted access to the FX Networks Press Room during San Diego Comic Con in 2019.
Until next season!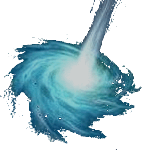 Thank you for visiting WormholeRiders News Agency. And thanks to Kenn for video embedding and additional images for my report. I will be back in the near future with more about Mayans M.C. and my ongoing awesome adventures at San Diego Comic Con 2018!

Please feel free to leave a comment here or If you prefer, you may also click the social media icons below to share this news article or as many of our readers and visitors often do, visit the WHR on Facebook or me on Twitter by clicking the links or images avatars in this news story.
See You on The Other Side!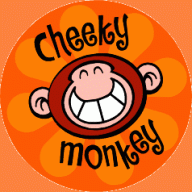 Until next time,
Regards,