Greetings Stargate and convention fans,

Today Friday Apil 01, 2011 WormholeRiders News Agency is pleased to announce the grand prize winner of the Creation Entertainment Stargate Vancouver 2011 Gold Tickets Giveaway for their fantastic Stargate Convention to be conducted April 14-17, 2011 at the Hilton Metrotown Burnaby, 6083 McKay Avenue, Burnaby, British Columbia.
The grand prize winner is hexidecimal02 (Twitter name). Congratulations! An e-mail, Twitter direct message and tweet will be sent to your attention! You have 48 hours to respond to your winning status (see below). We include the contest drawing video conducted Friday April 01, 2011 in San Francisco California!
This wonderful convention event features legendary Stargate celebrities including Joe Flanigan, David Hewlett, David Nykl, Christopher Judge, Paul McGillion, Robert Davi, Jamil Walker Smith, Chuck Campbell, Kavan Smith, Christopher Heyerdahl, Corin Nemec, Patrick Currie, J.R. Bourne, Dan Payne, Alexis Cruz, Mark Burgess, Alex Zahara AND Stargate creator Brad Wright!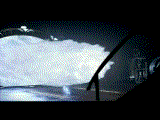 Five (5) runners up were selected in the event that Twitter name "hexidecimal02″does not claim their prize by 12:00 AM Monday April 04, 2011. In the event the first grand prize winner does not collect theri prize. the following runners up (in order) will have 24 hours in sequence Tuesday April 05 through Saturday April 09, 2011 to claim the grand prize.

1. First runner up: JannaHawkins. Second runner up: SpencerWinters. Third runner up: JoaneFlanigan. Fourth runner up: AustinKimber. Fifthrunner up: JKerr1

2. In the event that the grand prize winner or the five (5) runner up individuals fail to respond to notification, a LIVE drawing will be held the evening of Saturday April 09, 2011 to select a new winner.
3. Creation Entertainment must be notified of the status of the grand prize winner by Sunday April 10, 2011 11:59 PM!
4. In the event that all individuals .
The grand priz winner of the Stargate Vancouver 2011 Gold Tickets Giveaway winner will receive two (2) complimentary GOLD TICKETS courtesy of Creation Entertainment for the Stargate Vancouver 2011 Convention, Creation Entertainment is the sponsor of this contest.Thank you Creation. Your legal name is required that matches your legal identification to claim your tickets at the Stargate Vancouver convention.

As always we appreciate your visiting our news sites at WormholeRiders News Agency. Good luck in the contest! Please do NOT leave Your Answer or Twitter identity here as such are not considered valid entries in the Stargate Vancouver2011 Gold Tickets Giveaway. Thank you.
If you prefer, click the social media icons below to share this news article or as many of our readers and visitors often do, visit the WHR on Facebook or me on Twitter by clicking the text links or images avatars in this news story and or on See You on The Other Side"! Thank you.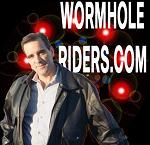 Best Regards,
WR_Systems (Kenn)