Welcome to WormholeRiders Convention Corner!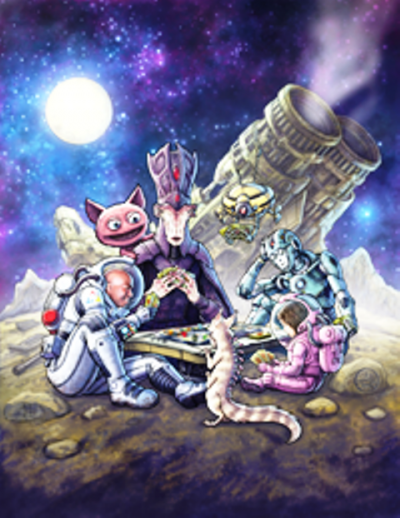 Hey guys! Do you know what time it is? Do you know what day it is? Well, this coming Wednesday, June 3, 2015 the Origins Game Fair celebrates its 40th anniversary!
Coming to you from Columbus, Ohio, Origins is THE spot to be for gaming – as their slogan reads, "Where gaming begins…"
With this year's theme being "Space" and being that this is their 40th year, Origins Game Fair went big!
Guests of Honor this year include Mike Mearls, Dennis McKiernan, and Jeff Carlisle, AND Special Guests Sam Witwer and Chloe Dykstra, making this year's Origins Game Fair one not to miss!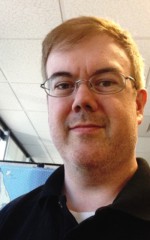 As the gaming Industry Guest of Honor, Mike Mearls' accomplishments are a plenty!
Mike is well known as the senior manager for the Dungeons and Dragons research and design team, to being a the co-lead designer or the 5th (current) edition of the outstanding Dungeons & Dragons.
Also in his bag of credits, Mr. Mearls had a major hand in the text for the Limited Edition Spell Casting Soda from Jones Sodas a few years back, and the very cool  Castle Ravenloft board game.
Undoubtedly a powerhouse in his field, Mr. Mearls is most certainly a worthy choice as the gaming Industry Guest of Honor!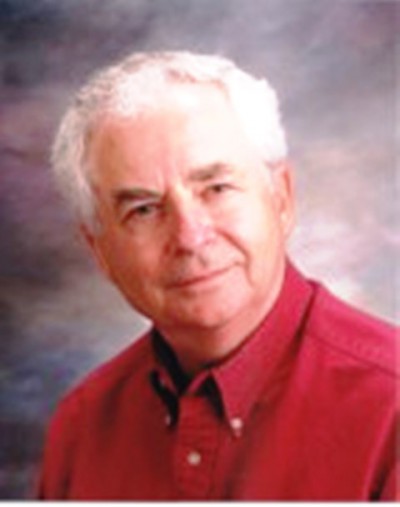 Another powerhouse in the science fiction and fantasy realm is Dennis McKiernan, Author Guest of Honor for this year's convention.
A bestselling author of many fantasy and sci-fi titles, Mr. McKiernan is most known for the Mithgar series, Faery series, and the Black Foxes series.
Having had an accident that immobilized Mr. McKiernan for a length, his escape was writing a sequel (unpublished) to J.R.R. Tolkien's The Lord of the Rings, launching him into a second career upon his retirement "in real life". One would also suspect that being an avid role player of fantasy games over the past 30 years has helped to yield the written word. A gamer and a writer, yes – another great Guest of Honor!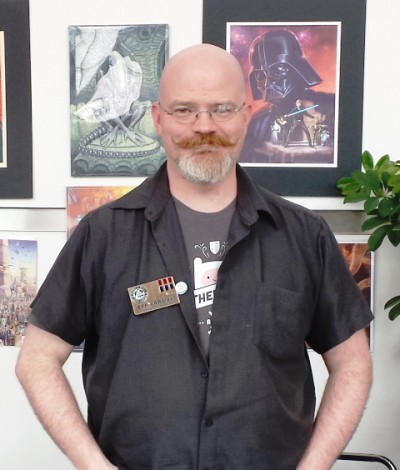 Next on the marquee is Jeff Carlisle. Mr. Carlisle is the Artist Guest of Honor for the 40th Origins Game Fair. Wearing many hats, and carrying myriad of mantles, Mr. Carlisle has worked for and as, at present and previous as an illustrator and artist for such industry giants as: LucasFilm, Paizo Publishing, Wizards of the Coast, Becker&Mayer! and Presto Studios.
To quote Mr. Carlisle's profile on LinkedIn, his "goal is to tell stories visually; to work with people dedicated to the highest quality product and work environment." A ginormous talent in his field, this too is another awesome choice as a Guest of Honor.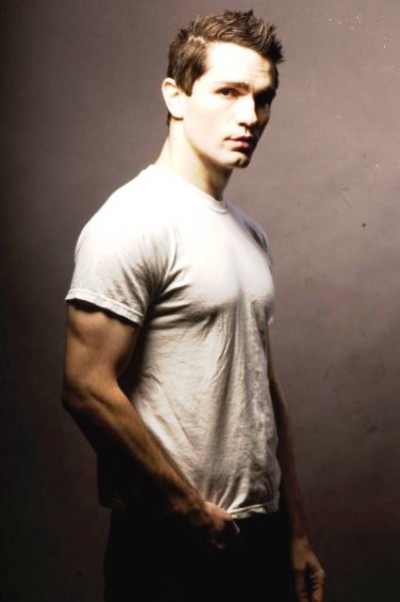 As if these three gentlemen weren't enough, Origins is busting at the seams and bringing to the masses Mr. Sam Witwer as a Special Guest for 2015! Mr. Witwer has established quite the résumé for a young talent, he "crashed" onto the scene as Lt. Crashdown on Battlestar Galactica after minor parts, as well as playing the role of Neil Perry on Dexter.
But that was just the beginning, garnering roles in the genre on such shows as Smallville and most recently as Aidan on Syfy's Being Human. There has also been some dabbling in voice over work as well, a couple of "small" roles you might recognize – Ocean Master in Justice League: Throne of Atlantis and Darth Sidious (Emperor Palpatine) for both Star Wars: The Force Unleashed and Star Wars: The Force Unleashed II.
Mr. Witwer is a self-acclaimed lifelong fan of Star Wars and is also gamer, having played for years and enjoying a good Star Wars role playing game when he can. A superb choice for a Special Guest, Mr. Witwer encompasses all that Origins Game Fair has to offer!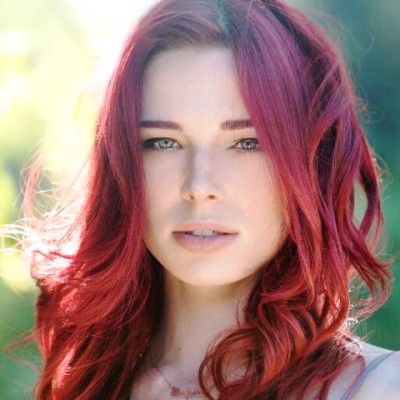 Saving the best for last and playing with the boys is Origins Game Fair Special Guest, Ms. Chloe Dykstra! What better choice could there be for a judge of the Origins Game Fair Costume Contest than a Hero of Cosplay?
Star of Syfy's popular original series Heroes of Cosplay, Ms. Dykstra can also be seen on her own YouTube channel with her vlog Cool Story Chlo and as a co-host and producer of Just Cos for the Nerdist Industries YouTube channel.
Her credits do not end there as she also plays host on her Skydart YouTube channel to Pizza and Porn, a weekly get together with friends for pizza and….parody porn. Growing up in a house filled with Star Wars and science fiction, it is no surprise Origins Game Fair looked to Ms. Dykstra when it came time to special guests. Cosplay, science fiction, blogs and vlogs, and Xbox too, this is going to be fun this year!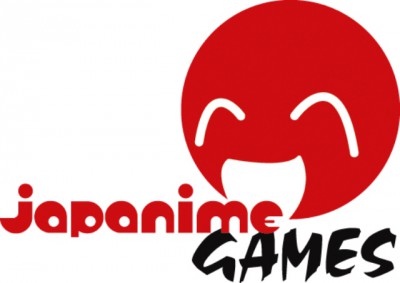 New this year for the 40th Origins is an Anime Track. With the help of Wasabi Games, Origins will be presenting content from: Anime Punch, JOYYOU Maid Cafe, The Trulie Awesome Show, and others; all are local talent from the Columbus area.
Thanks to FUNimation there will be a viewing room as well some games and reading materials made available at the Manga Library courtesy of Japanime Games. With its popularity ever increasing, I say good on you Origins for this incorporation of the genre and giving it the spotlight it deserves!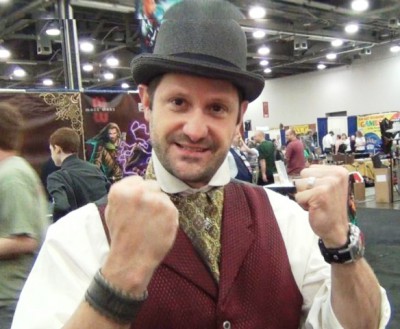 And did I mention a costume contest? Well, not only will Chloe Dykstra be a judge, also bringing their keen eye are Grant Wilson and Angela Ward. With the five categories being: Fantasy, Sci-Fi, Comics, TV/Film, and Kids (under 12) the prizes are incredible!
All adult prizes include cash and passes to next year's Origins in 2016, while all kids' prizes include cash and games! And that's not all, with this year's theme for Origins Game Fair being Space, the best themed costume will win a pair of passes to next year's Origins as well!
Going for the party atmosphere the costume contest will be emceed by Columbus area DJ and host of The Joe Show, Joe Pasternak from QFM 96. Once the contest is finished, the entrants will parade around the convention showing off their costumes with pride.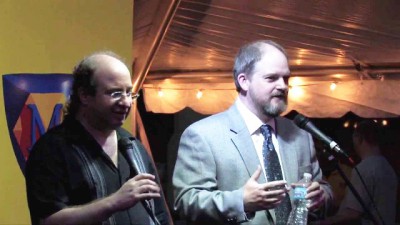 Once the sun sets and the children have been tucked in for the evening, Origins allows the parents and adults to "loosen the ties and open the first button" so to speak.
With Origins After Dark and Origins By Night, with a no minors allowed tag and skewed sense of humor, custom events at Origins After Dark can be played for the entire convention beginning after 7pm with a single player ribbon purchase.
Origins By Night begins at 8pm on Thursday, June 4 and runs through Saturday evening. This is a live podcast hosted and presented by Mike Selinker (from Lone Shark Games) and James Ernest (from Cheapass Games). Talking games and gaming culture, as well as chatting with convention guests and industry friends, it is advertised in the Origins Site Book for one to "Join the crew in Big Bar on 2 and join the fun. You never know who may stop by!"

What would Origins be without tournaments? It is after all a GAMING convention! WizKids will be hosting their 2015 World Championships for HeroClix, Dice Masters, and its Attack Wing World Championships for Star Trek and D&D, all at Origins 2015! There will be World Championships, National Championships, and Origins Championships. There will be miniatures gaming, table top gaming, role playing, live action role playing (LARPing), collectible card gaming – lions, and tigers, and bears, oh my! Once you enter the convention center and Origins, you are certainly not in Kansas anymore, Toto!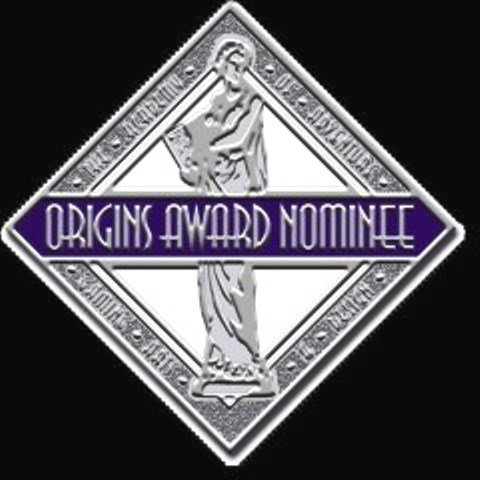 The final BIG event of the convention is the Origins Awards Ceremony. This is a unique contest whereupon the industry itself votes upon then nominees as well as there being a fan favorite vote.
The entrants are narrowed into nominees, five from each unique category, after industry professionals have had a chance to evaluate the entrants at the GAMA Trade Show. The Fan favorites are picked from convention goers who either know what they like or have play-tested the nominees at the convention.
Additionally there are Origins Hall of Fame selections, honoring those individuals and products that have made significant impacts and impressions on the industry. This is probably the highest esteem industry professionals can bestow on one another as it is the vote of previous inductees that select their newest members. Hosted by Sam Witwer, the Origins Awards is an event not to miss!
We cannot wait to get there, to bring you the happenings of the 40th Origins Game Fair from Columbus, Ohio! Thank you for reading this article, be sure to pass the word to friends and family alike, and stay tuned – coming to you from the Greater Columbus Convention Center, WormholeRiders will provide you with updates via Twitter, photos via Instagram, and perhaps the occasional 6-second loop on Vine!!

Having Fun!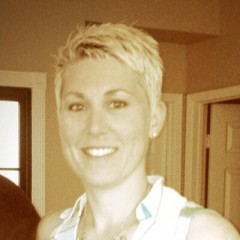 Karina (@FidgetTBC)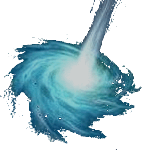 Thanks to Kenn for final audio, video embedding and image staging, and many thanks to you for reading and for visiting WormholeRiders News Agency to read about OUTSTANDING Origins Game Fair 2015 in Columbus, Ohio.
Please feel free to leave a comment here, click an icon below to share this news article or you can chat and by visiting and following me on Twitter, just click on my avatar to the right.