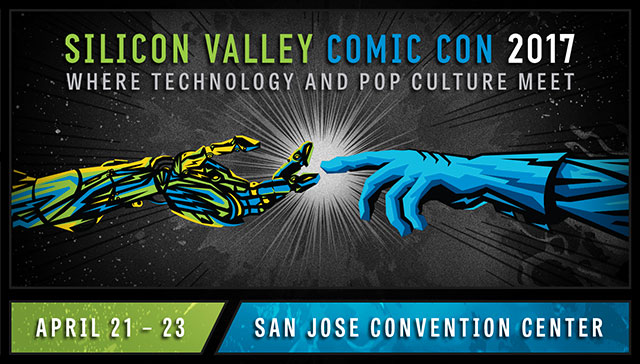 Welcome back WormholeRiders, Gina Torres admirers and Silicon Valley Comic Con lovers!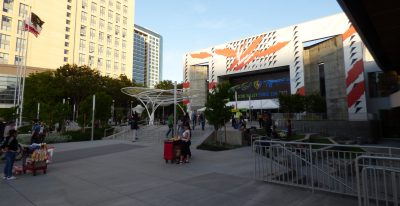 We had a marvelous experience at one of the best organized and executed during the second annual Silicon Valley Comic Con at the McEnry Convention Center in San Jose, California!
The SVCC venues expanded this year to include facilities in and about the McEnry Convention Center due to the increased popularity of the event. The extra fun included adjacent performing arts facilities, and areas set up in the parks nearby!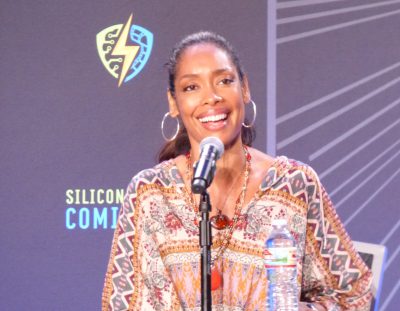 #TeamWHR will begin our coverage of Silicon Valley Comic Con where we ended when we had the privilege to catch the terrific Gina Torres panel conducted Sunday April 23, 2017 at SVCC 2017 (included below).
Ms. Torres is well known by science fiction fans for her roles as Zoe Washburne in Firefly (2002-2003) and Serenity (2005). No doubt her role as Zoe in the science fiction cult classic series and movie attracted many of the admirers to attend her panel in a packed hall the last day of the outstanding Silicon Valley Comic Con event!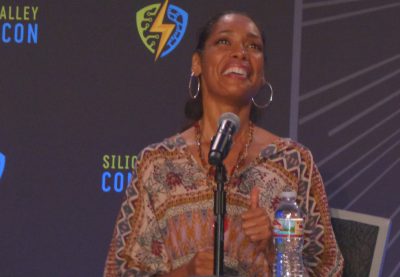 To the delight of this editor and all her fans, Gina Torres has enjoyed a huge career dating back to the early 1990's when I first enjoyed her performances in Law and Order playing two different characters in 1992 and 1995 respectively.
More recently in the twenty first century, I loved seeing Gina Torres as Cas in The Matrix Reloaded (2003) and The Matrix Revolutions (2003) sequels to The Matrix (1999), and opposite Kiefer Sutherland in 24 (2004) as the memorable character Julia Milliken!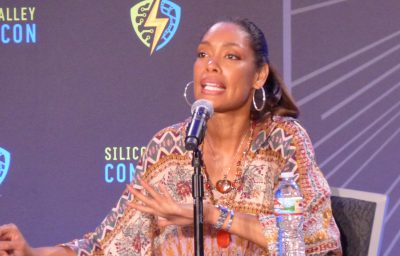 With a career spanning the last quarter century, including voice over work for many video games, Gina Torres has delighted her fans with ongoing roles in Suits (2016 and 2017), Westworld (2016) and a new hit series The Catch (2017) to compliment her varied and large list of entertainment accomplishments!
Even more exciting for her many fans is the news that Ms. Torres will produce and star in a Suits spin off series based on her Uber attorney and office style icon character character Jessica Pearson!!
We include almost the entire Gina Torres panel below for your enjoyment that included many great questions by panel attendees!

As always, thank you for visiting WormholeRiders News Agency and we look forward to seeing you on The Other Side of the Wormhole on Twitter. Also make sure to visit and like our WormholeRiders News Agency Facebook company page.
Please feel free to leave a comment here about Silicon Valley Comic Con, by tweeting about Team WHR or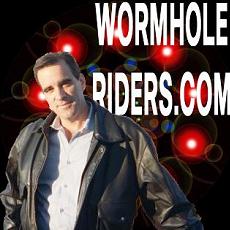 as mentioned, send me a tweet on Twitter by clicking on the text links above or avatars below.
Thank you!
Best Regards,