We at Wormhole Riders News Agency were excited to be headed to Southwest Louisiana for CyPhaCon! This would be the first time I'd been able to attend a comic con on its opening day for more than a couple of hours.
The facility, Lake Charles Civic Center (LCCC), was a great venue and their backyard view was amazing! From photos pre-opening day, they had a clear layout and the provided maps were a huge help in navigating CyPhaCon.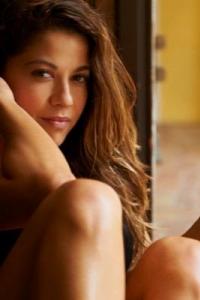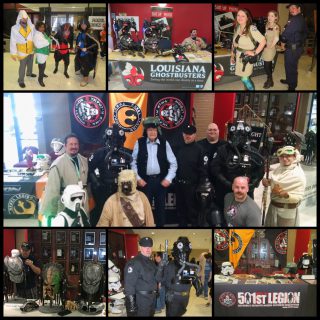 The first fan group Shireen and I checked out were The 501st Legion.. We saw old friends and met new ones with The 501st. Nick Foreman and friends, Bast Alpha Garrison and Dagobah Base, gave us a quick lesson in The 501st costumes and their requirements. Very specific and informing!
We also found a few other fan groups including one of my favorite gangs, North American Assassin's Creed Guild (NAACG). From my first comic con on, these guys always made me feel welcome and were actually my first introduction to fan groups! *whispers 'they're everywhere'.
Fan groups are dedicated and I love it! It was great to see Star Wars fans and cosplayers were in full force along with Assassin's Creed and Alien. I never get tired of seeing all the creativity in suiting up for a comic con!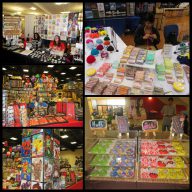 On the third floor, the vendor area was nicely laid out. The space was large enough that people weren't crammed in and we didn't have to climb over each other. Vendors sold things like jewelry, soaps, artwork, handmade items, swords, posters, cosplay accessories, and yummy donuts!
I think Shireen and I might both agree that our favorite was the embroidery vendor. Their main wares: bath towels, bibs, and hand towels. We opted for the towels: Serenity for me, Doctor Who for Shireen. Hey, if the bibs woulda fit… (PS: I NEED an embroidery machine.)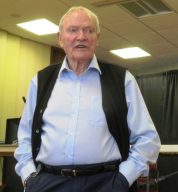 As luck would have it, as we were leaving vendors, Julian Glover (Game of Thrones, Star Wars, Indiana Jones and the Last Crusade, For Your Eyes Only, and too many more to list) had just arrived and was setting up. He did not disappoint. Mr. Glover was such a gentleman. Did I mention that I love a good English accent? 'Cause I do..
Glover is amazingly sharp with a memory like nothing I've ever seen, from every detail, as to when his career began, to any role he's ever played. My favorite story was from the 007 set of For Your Eyes Only.
It goes something like: Night shootings made for long nights. They would all be so tired. Roger Moore livened things up by having his wife pose as a waitress in one of their scenes and had her spill the entire tray on Glover's lap.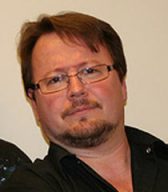 Also already in the guest area was Sonny Strait. I know his work best as the voice of Krillin from Dragon Ball Z, but he has multiple credits in voice acting.
My favorite part in meeting voice actors is getting to hear/see them in character. Its always, always a treat!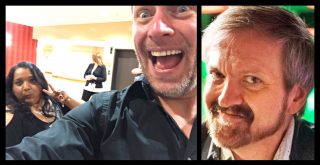 A fan favorite in voice acting is Chuck Huber.. (Voice of Android 17 in Dragon Ball Z, Star Trek Continues as Dr. McCoy, Pilaf in Dragon Ball Super) Huber has an extensive list of voice acting credits.
We love him and you are guaranteed the most excellent of selfies. He may or may not have recorded a video message to my son with something along the lines of removing my spleen.. I can live without that, right?
Huber's sign says 'free hugs' but there was a verbal 'you have to pay to be let go'. I'm not sure, but he may have had Larry Nemecek (Star Trek Continues as Dr. McCoy, author of the classic Star Trek: The Next Generation Companion) in his clutches at some point?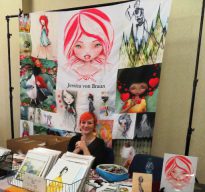 Also, great to see again was artist Jessica Von Braun (SoloCosmo). I love her work, and she happens to be my twin's favorite artist. It all started with the first print I'd come across of hers that had a little girl in a yellow raincoat. The resemblance to my niece was so uncanny that I had to get it for my sis. We've both bought countless prints since.
This was the first time in all of my comic con attendances that I was able to talk to Von Braun for more than a few minutes. Von Braun is so genuine and you'll love her work. She has an amazing eye for color and it shows in her art! If you ever get the chance to see her work and meet her at a comic con, do it, you'll love her!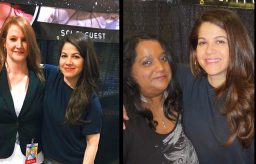 While at CyPhaCon, Shireen introduced me to my very first beignet! I've heard about these tasty little pastries from Louisiana and was not disappointed! SO good! I even saved a few and shared with one of my favorite guests in attendance, Luciana Carro. Yes, Wormhole Riders and fans of Carro,
I met one of our faves from Battlestar Galactica, Caprica, Falling Skies, and Helix! She's gorgeous and so da** funny! She, like most of us who thoroughly loved S1 of Helix, would really have loved to see where her character, Anana, went.
She loved playing both Kat and Anana and in her panel she was asked if she preferred movie or television roles. Television roles win out due to the possible longevity of the work. At her signing table, she said she didn't expect so many Helix fans. There were also many Battlestar Galactica fans. I met two of them and one had an eerie resemblance to Michael Hogan (Colonel Saul Tigh)! It was such a huge treat meeting Luciana and we hope to see her again someday.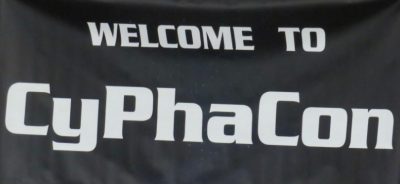 Bottom line is that this little Southwest Louisiana comic con, CyPhaCon, got so many things right. From the venue, LCCC, to all guests scheduled attending with no cancellations. (That can sometimes happen due to scheduling conflicts.) Their tabletop games were fantastic and a lot of folks utilized that area. As was their top-notch CyPhaCon Arcade with Scion eSports! There was no overcrowding in artist alley or the vendor area which was a welcome relief. Food vendors were a little limited but did not affect us enjoying CyPhaCon.
In closing, we'd like to thank Garrett, CyPhaCon guests, and crew for a great weekend. Thanks for having us! You all did a great job and we are already looking forward to next year's comic con!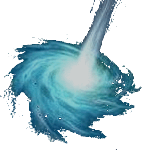 Thank you for visiting WormholeRiders News Agency. And thanks to Kenn for video embedding and additional images for my report. I will be back in the near future with more on my convention adventures in the future!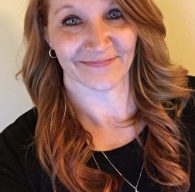 Please feel free to leave a comment here, click an icon below to share this news article, or you can chat by visiting and following me on Twitter, just click on my avatar to the right.
Thank you!
Tonja (@twotees68)