It is almost time WormholeRiders for the Superb Silicon Valley Comic Con!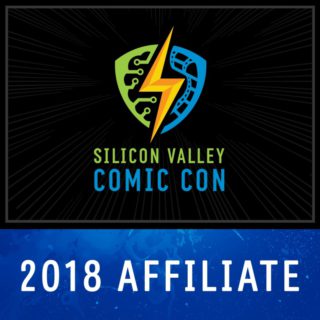 The excitement is growing as Silicon Valley Comic Con (#SVCC) is set to begin it's third terrific year at the McEnry Convention Center and surrounding venues in downtown San Jose at the heart of Silicon Valley!
Having grown to the status of a San Francisco Bay Area and Silicon Valley mega convention since the introductory year in 2016, the sheer volume of talented creators, actors, scientists, comic book writers, and special art exhibits in 2018 will be taking over the entire quadrant near the McEnry Convention Center, including fan favorite activities in surrounding buildings!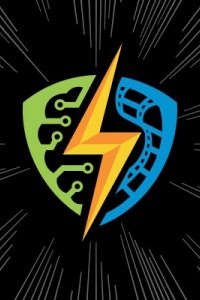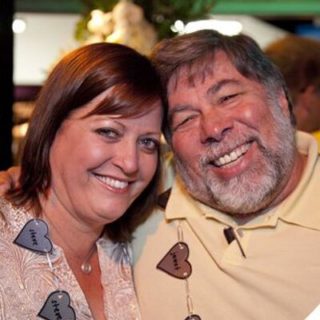 As an Affiliate of Silicon Valley Comic Con, we here at TeamWHR are beyond ecstatic at the extent of this pop culture, tech and science exposition that is almost beyond human imagination. Featuring the tag line "What does it mean to be human?", we are as honored to attend Silicon Valley Comic Con 2018 as we were to have a chance meeting with Steve Wozniak and his lovely spouse Janet at last years event!

Known for producing outstanding microchip technology at Hewlett Packard prior to co-founding Apple Computer, Steve Wozniak is also well known to the world of entertainment as a result of his famous pop culture music event, the US Festival, where over 600,000 music mavens gathered in Glen Helen Regional Park in 1983 to enjoy their favorite artists!
For over thirty years, SVCC creator Steve Wozniak has also been highly active helping develop and educate young minds to be ready to enter their adult years as successful persons.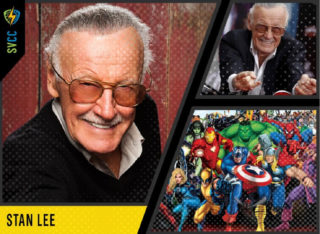 Advocating a drug free lifestyle for youth, while avoiding conformity to the masses, "Woz" has helped shape countless young people to pursue their dreams through his generous donations of time, dedication to teaching, and donations of computing equipment to educational institutes as documented at Woz Dot Org!  
Now with Silicon Valley Comic Con, A Pop Culture, Technology and Science Exposition entering it's third epic year, Mr Wozniak, who co-founded SVCC in 2016 with Trip Hunter (SVCC Chairman) and Stan Lee (who is returning to the convention stage this year), is all set to entertain many tens of thousands this weekend April 06 through 08, 2018 in San Jose.
As Mr Wozniak stated "We're trying to do a recipe that's different than the San Diego Con… they do what they do very well"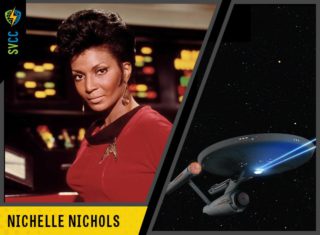 Woz said, "I don't want to be the biggest, I want this to be the best we can do. " and with guests like the legendary Nichelle Nichols, that is exactly what is going to happen! 
With the SVCC programming schedule now available, the tempting treats for science, science fiction, comic book lovers feature panels, photo-ops, as well as panels across several genre's including the future of science, space exploration, future technology, keynote speakers, fan cosplay celebrations, trivia contests, celebrity spotlights, exhibitors,  and much, much more!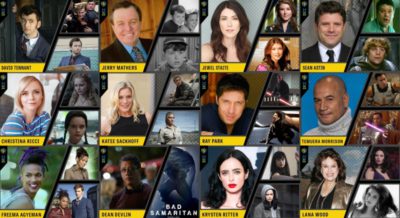 SVCC features actors, celebrities, artists, scientists, astronauts, and author guests whom will also grace the stages of Silicon Valley Comic Con. The guest list of actors and creators is impressive, including the immortal Stan Lee (Marvel Studios), ageless Nichelle Nichols (Star Trek), David Tennant (Dr. Who, Jessica Jones), Krysten Ritter (Jessica Jones), Freema Agyeman (Doctor Who), Mads Mikkelsen (Hannibal, Rogue One), Rico Anderson (The Orville), Sean Astin (Stranger Things, Lord of the Rings trilogy), Katee Sackhoff (Battlestar Galactica), Matthew Lewis (Harry Potter), Christina Ricci (The Addams Family), Jewel Staite (Firefly, Stargate Atlantis), Judy Greer (Archer), Martha Higareda (Altered Carbon), Chris Kattan (Saturday Night Live), Ian McDiarmid (Star Wars Episodes I, II and III), Ray Park (Star Wars: Episode 1, X-Men), Temuera Morrison (Star Wars: Episode II and III), and Daniel Logan (young Bobba Fett in Star Wars: Episode II).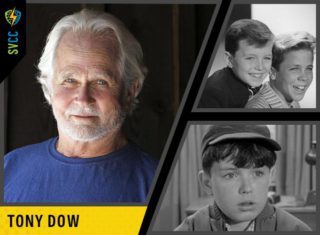 SVCC also boasts living legends such as Jerry Mathers and Tony Dow (Leave It To Beaver), Ann Robinson (War of the Worlds 1953, War of the Worlds TV series 1988), Pat Priest (The Munsters), Lisa Loring (The Adams Family), Lana Wood (Diamonds Are Forever), Jon Provost (Lassie), and John Stanley of Creature Features fame!
SVCC sports top notch writers, producers, authors and artists appearing on stage at SVCC include Dean Devlin (Stargate, Bad Samaritan, The Librarians, The Triangle), Larry Dixon, David Gerrold, Mercedes Lackey, Michael Moorcock, Melinda Snodgrass, Evan Narcisse, Jim Shooter, Gary Whitta, Andy Weir, and many more.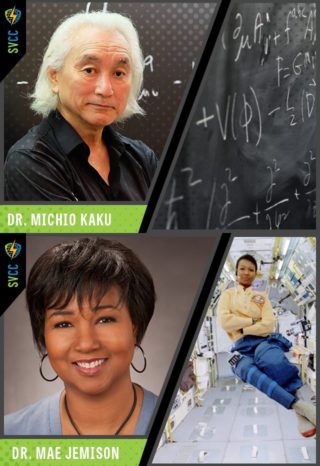 Fabulous featured keynote speakers at SVCC this year include revered and respected scientist Dr. Michio Kaku, awesome astronaut Dr. Mae Jemison, renowned physicist, mathematical physicist Sir Roger Penrose, prolific author Richard Wurman, creator of TED and TEDMed, and musician, talented television titan Kevin Eubanks (Tonight Show with Jay Leno).
Official scientific, entertainment, and governmental agency representatives from NASA, Anki, ICON, TreeHouse, Google, 343 Industries, BioWare, Typhoon Studios, Legion M, and Boosted!
Attendees will be pleased that San Jose Mayor Sam Liccardo is joining panels over the course of the gala weekend in the heart of the Silicon Valley city that he leads.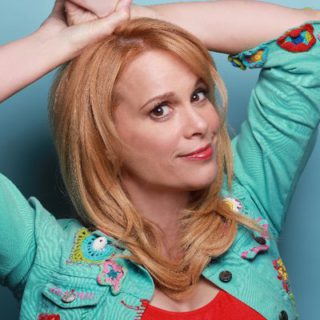 We at TeamWHR would be remiss to not mention the awesome Artists Alley, the exciting hall of Exhibitors, as well as outstanding special events like the SuperheroIRL anti-bullying panel, moderated by everyone's favorite Pop Culture leader, Chase Masterson, Everybody's Wookie'n for the Weekend, the Geek Fashion Show, and SVCC'S Third Annual Cosplay Contest!
We suggest that you ride the wormhole to visit the official Silicon Valley official web site to see the full schedule of guests, speakers, actors and celebrities including panel times, event locations, panel descriptions and associated activities.
Last but not least, if you are attending SVCC, a must have is to download the cool official 2018 app to your mobile device(s) at the Apple or Google app stores to keep pace with any updates, venue map directions, last minute changes, and investigate "insider information" on how to enter cosplay and trivia contests for a chance to capture cool geeky contest prizes!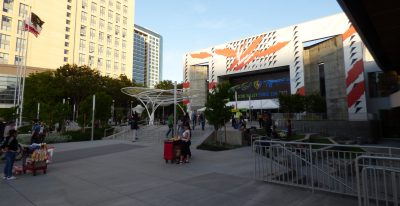 Although it will be impossible to cover every panel, guest, and activity with so much to do at SVCC, we here at WormholeRiders will be looking to cover as much as possible, sharing with you our most cherished and geeky moments! We look forward to seeing many of you there, so get your SVCC Tickets ASAP!
In closing for now, if all goes as planned, TeamWHR is preparing a special surprise to include an exclusive pre-convention interview with one of your most favorite celebrities, so "Dial your Stargate" and ride the Wormhole to check back with us soon!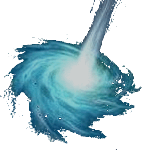 We look forward to sharing the exciting events about to unfold at Silicon Valley Comic Con 2018! We hope that you will enjoy TeamWHR's coverage of this outstanding science fiction, Pop Culture science based convention as Lori Glumac and I partake of this exquisite event!
As always, thank you for visiting WormholeRiders News Agency and we look forward to seeing you on The Other Side of the Wormhole on Twitter, or visit and like our WormholeRiders News Agency Facebook company page.
Please feel free to leave a non spam comment here or by visiting TeamWHR or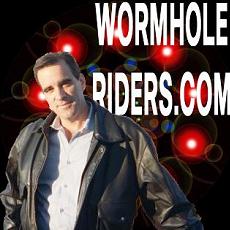 me on Twitter by clicking on the text links or avatars below.
Thank you!
Best Regards,
Kenn of #TeamWHR