Hello my fellow Comic-coners!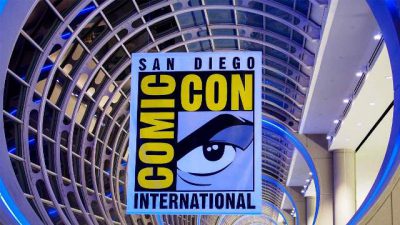 We are literally just around the corner until Comic-Con 2017, but who is counting?
I AM!!
This year I am very excited about going down to San Diego and partake in the biggest con of the year. Every year there are some really great panels and this year is no exception.
I was hoping and praying that certain series that I love will be represented down there and I was right. This year has already been great at San Diego Comic-Con!

Two of the shows I looked forward to were the SDCC panels for are Twin Peaks and Stranger Things. These are two groundbreaking shows that have redefined their respective genres.
To say that I am excited about Twin Peaks is the understatement of the century since I have been a fan since the original series aired in the 1990s.
The only disappointing part about Twin Peaks is the genius behind it from its inception, David Lynch, will NOT be in attendance. The cast, Kyle MacLachlan and others will be present will give us all super fans a chance to say thanks for an unbelievable season so far. I can share this, Hall H was a very busy place this year!

When I also heard that Netflix's Stranger Things will be there as well, I was beyond happy. I am very happy to see this little series that could become a HUGE cult icon in the lexicon of television history. Plus to see and hear the talented cast talk about the series and I am sure be treated to a sneak peek will be an amazing highlight as well.

Along with the regular series that we will normally see down at SDCC 2017 in Hall H, like Game of Thrones and The Walking Dead, another series that will be making its con debut is Showtime's Westworld. I first became interested in this show when I not only heard about the incredible cast, but that it is based on the movie of the same name.
I just finished watching Season 1 of Westworld and needless to say that my mind is blown and questions abound. So again, I am happy to see this series making a mark on TV. I am also happy that the amazing cast of Ed Harris, Luke Hemsworth, Jeffrey Wright and Evan Rachel Wood. I have a feeling it will be a very revealing look at Season two and what is to come.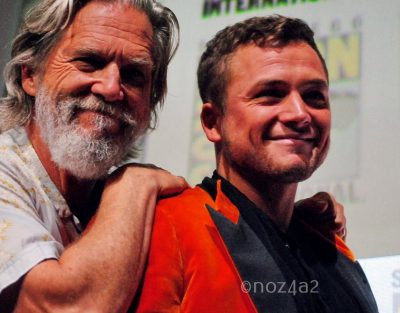 Just added on Thursday is the sequel to Kingsman: The Secret Service, which I had the pleasure of being a part of the press room a few years ago. Among the returning cast of Taron Egerton and Colin Firth, new cast members Channing Tatum, Halle Berry and the amazing Jeff Bridges.
The new movie is called Kingsman: The Golden Circle, and I for one am very happy to see this returning. I hope I can get into the press room again this year.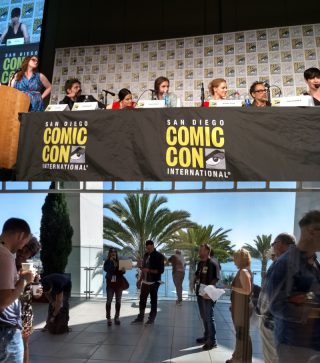 Aside from seeing the old favorites are returning, Game of Thrones and The Walking Dead, many adventures still lay just ahead Saturday and Sunday in San Diego.
We love those shows, plus many of our Syfy favorites including 12 Monkeys, Van Helsing, and Dark Matter.
Driving fans to a frantic, yet fun frenzy, was the long awaited San Diego Comic-Con Battlestar Galactica reunion. The Press Room was wild and fun.
I intend to (will) reveal more details on the BSG reunion in the near future after recovering from the throng of BSG fans that packed the Press Room.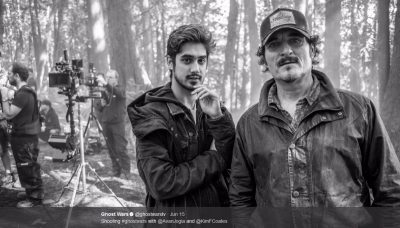 In addition to traditional fan favorites such as  Big Bang Theory and Psych, which will be featuring a sneak peek from their upcoming movie, we are also looking forward to the exciting new series on Syfy, Ghost Wars by Simon Davis Barry of Continuum fame!
TeamWHR plans to cover in the Press Room and hopefully the Ghost Wars panel if time allows for it.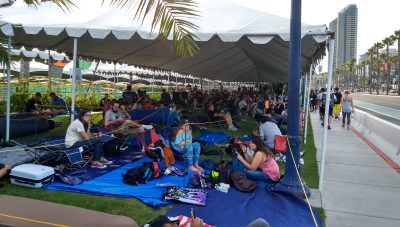 Hall H and Ballroom 20 are where the majority of the BIG panels are. Along with Warner Bros and 20th Century Fox, Hall H is always the place to find the best content.
If you were not lucky enough to obtain a golden ticket (aka a Comic-con badge) never fear, there is still plenty to do. The surrounding area around the convention center is filled to the brim with exciting activities.
Last year American Horror Story featured there hotel that you could check out. Gotham had a zip line and I seem to remember a The Simpsons interactive game.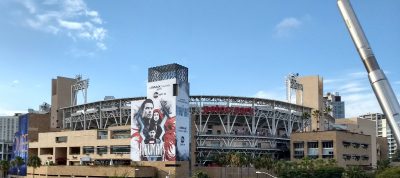 Also, Petco Park is featuring a number of different activities this year. I am not sure on the final details, but it should not be hard to find out what is happening by checking the SDCC Twitter hash tags!
Well, my fellow conventioneers, I am currently bidding you an adieu. I need to get ready to finish the best week of the year.
A few things to remember, always have sunscreen with you, hydrate (that is very important). Make sure you have a great pair of walking shoes, your camera, and a bag to put all your goodies in (even though the con provides one for you).
Snacks are mandatory to keep you satiated and give you energy, sharpies, hand sanitizer, charges or extra batteries and Kleenex. You will find all these items with me during the con, no matter what!
I will be tweeting my adventures throughout the con, so you can follow me on my twitter and Instagram @noz4a2. The most important thing to have is FUN!!! Make it one of the best times of your life! See you down there.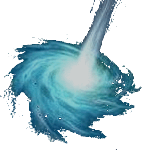 Thank you for visiting WormholeRiders News Agency. And thanks to Kenn for video embedding and adding images for my initial SDCC 2017 report. I will be back in the near future with more on my adventures at San Diego Comic-Con 2017!

Please feel free to leave a comment here or If you prefer, you may also click the social media icons below to share this news article or as many of our readers and visitors often do, visit the WHR on Facebook or me on Twitter by clicking the links or images avatars in this news story.
See You on The Other Side!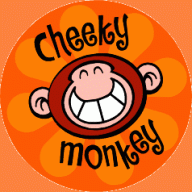 Until next time,
Regards,