Welcome back WormholeRiders Going Ghost Wars Ghastly at San Diego Comic-Con!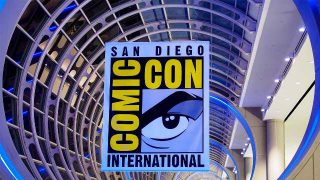 The goings on at San Diego turned ghostly, in fact ghastly (a very good thing) when one of the great surprises on our #SDCC schedule allowed our team to attend the fantastic Ghost Wars panel the evening of Friday July 21, 2017!
Ghost Wars was an outstanding SDCC 2017 panel with both actors and series creators in attendance whom shared details about a great new paranormal series coming to our screens later this year!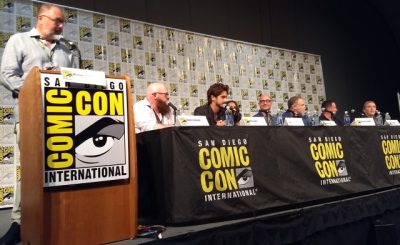 Attended by series stars and creators including the famous music artist turned actor, Meat Loaf, legendary character actor Vincent D'Onofrio, completely kinetic Kandyse McClure of Battlestar Galactica (BSG) fame, and heartthrob, Avan Jogia whom science fiction fans will most certainly recall from his time in the venerable SYFY series follow on to BSG, Caprica  which we loved here at #TeamWHR!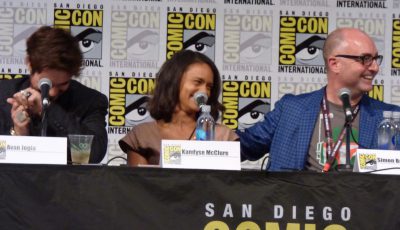 Now that the talented Ghost Wars celebrities have come together for a new series about paranormal activities in North America, the first on SYFY since reality television based Destination Truth, fans of ghostly events are excited. SYFY refers to Ghost Wars as follows:
"A remote Alaskan town that has been overrun by paranormal forces and local outcast Roman Mercer (Jogia) must overcome the town's prejudices and his own personal demons if he's to harness his repressed psychic powers and save everyone from the mass haunting that's threatening to destroy them all."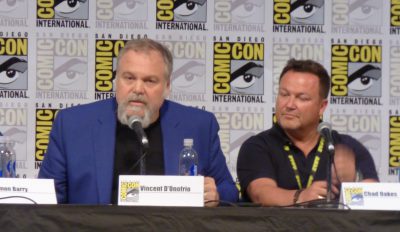 Unlike Destination Truth which featured paranormal activities within a reality television construct, Ghost Wars brings believers in ghosts a look at what many many know is true, that ghosts are real and inhabit the Earth.
The question many such paranormal believers wonder about is whether or not ghosts are a force of good or evil on our fair planet?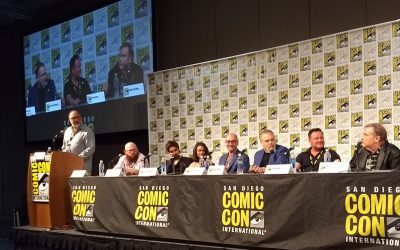 The Ghost Wars series will bring these concepts into clear focus in 2017 with special guest stars including Kim Coates, Kristin Lehman and Ryan Robbins!
In addition to showcasing the gifted actors, the panel was graced with the presence of creative genius' Simon Davis Barry, Chad Oakes, Mike Frislev, and series writer Dennis Heaton who revealed a few spoiler series secrets to the packed auditorium of fans eager to learn what is coming in the premiere season of Ghost Wars as revealed during the panel in the preview of the exciting new series that we include above embedded in the panel for your enjoyment.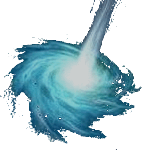 Please feel free to share this article with your friends, co-workers and or family and to leave your comments! We look forward to you visiting our Conventions Corner and Main Blog web sites when we release #TeamWHR's exclusive Ghost Wars interviews from SDCC. See you soon in the near future!
Or as many of our readers and visitors often do, visit WHR on Twitter, WHR on Facebook or visit me on Twitter by clicking the text links or images avatars in this news story. I and the WHR team look forward to Seeing You on The Other Side!"
Thank you.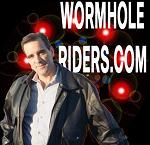 Best Regards,
Kenn of #TeamWHR