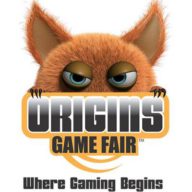 Origins Game Fair is a premier event for GAMA (The Game Manufacturers Association), an opportunity for the fan, gamer, and nerd alike play purchase, paint…to get cozy with industry giants across all the genres of the gaming industry of all media and category you can think of.
Billed as the best 5 days in gaming, Origins is much more than gaming alone. Bringing in major authors, artists, designers – just about anyone and anything you can think that that is gaming related. This year the convention ran from June 14 – 18, 2017.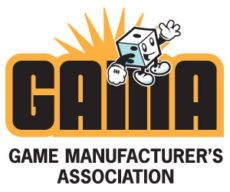 I would be remiss if I did not issue a huge thank you GAMA to granting us our media credentials this year, it was an opportunity not taken lightly, and VERY much taken to heart, we at WormholeRiders News Agency greatly appreciate this chance to showcase Origins and all that it encompasses.
This year's theme was "Dragons" and the theme carried well across the convention, and was highlighted by the Origins Guests of Honor. This year's guests of honor were author Margaret Weis, designer Julie Guthrie, artist Heather Kreiter, and designer Jennell Jaquays.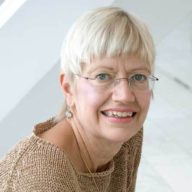 If you are reading this, then you are most likely very familiar with the name Margaret Weis. Having authored or co-authored over 50 pieces of fantasy literature, Ms. Weis is a familiar name and face to and of the fantasy genre, and to "Dragons". Along with Tracy Hickman (a previous guest to Origins and industry giant) Ms. Weis created the Dragonlance game world.
Ms. Weis is one of the nicest and most approachable people you will ever meet, often making time to chat with fans, just a really nice person who loves her public.  Not a stranger to gaming, sci-fi, fantasy conventions, Ms. Weis is a great friend to Origins Game Fair, and it's big cousin Gen Con, and been inducted into the Origins Hall of Fame (2002).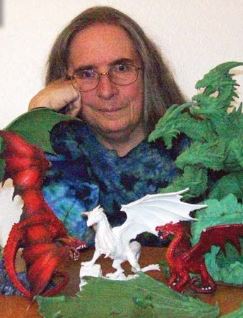 Julie Guthrie is one of the designer Guests of Honor for this year and is no stranger to Dragons or the gaming industry, having enjoyed success as a freelance sculptor since the 1980s!
I am sure that without even realizing it, I (and my family) have more than probably, most likely painted miniatures from Ral Partha and Reaper Miniatures that have been originally sculpted by Ms. Guthrie.
Known for the details in her humanoid sculptures, Ms. Guthrie is also an inductee into the Origins Hall of Fame, Class of 1995, as well as an inductee into the 2016 Reaper Hall of Fame.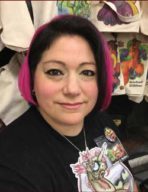 My kids are fans of this next Guest of Honor, artist Heather Kreiter. For those that grew up in the late 80s and early 90s, we will all remember what the Garbage Pail Kids were to Cabbage Patch Kids. Well, Ms. Kreiter's creation of "My Little Demon" is exactly that but to the My Little Pony line instead.
Extremely creative and funny, with a hint and a twinge of the ghastly, Ms. Kreiter calls herself the "creator and twisted mind behind the Dark Side of Ponies". With over 15 years in the, working in the gaming industry for the majority of her time as an artist and illustrator, Ms. Kreiter's works can be seen in Legend of the Five Rings and the World of Darkness as well as her My Little Demon series, which has really taken off in popularity of late.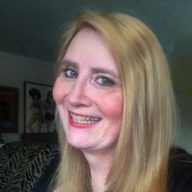 Rounding out the list of Guests of Honor is Jennell Jaquays. Another designer Guest of Honor, Ms. Jaquays is a TITAN of the game design industry! Drawn into the genre by, yep you guessed it, Dungeons and Dragons in the mid-70s, Ms. Jaquays first started as a writer and creator of a fanzine during her college years, and not soon after that she was creating and submitting works for TSR, Flying Buffalo, Traveller, and Amazing Stories.
She hit her stride in the video gaming industry working for Coleco designing home arcade versions of none other than Pac-Man and Donkey Kong. You will see more of Ms. Jaquays' work in the Quake series from id Software as well as some works from Ensemble Studios and Electronic Arts. She is also credited with co-founding The Guildhall at SMU, a video game education program. These Guests of Honor are all important in their own right and contributions to the gaming and arts industries, thank you for your attendance!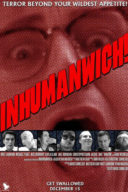 Over 30 films competed in the Origins Film Festival this year, with the categories ranging from Sci-Fi Short and Fantasy Short to Gaming Feature and Sci-Fi Feature.
This year's winners included: Domain (Best Sci-Fi Feature), Inhumanwich! (Best Sci-Fi Film and Audience Award), Penguins in Space (Best Short Film), The New 8-Bit Heroes (Best Gaming Film), The Old Men (Best Fantasy Film).
Having only five winners in no way diminishes the creativity brought forth by each of the contestants. In addition to the Origins Film Festival, there were also Anime Events including an Anime Viewing Room and a Manga Library!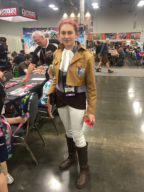 Costumes and Cosplay are always a huge part of the convention and weekend, and that does not get by my family either. In years past we have dressed up as Scout Troopers from Star Wars: Return of the Jedi, Ninjas, and The Wicked Witch of the West from Oz:The Great and Powerful.
This year, my husband and eldest were the only ones partaking in the cosplay. My husband suited up in his suit of armor for a day, and our eldest suited up for two days, "borrowing" my Wicked Witch costume (I can't believe she's that big now!) and on another day she cosplayed Levi Ackerman from Attack on Titan.
One of the best years we had was when as a family of five (the twins were only 4, making it 7 years ago now) we all dressed up as Ninjas, that day was soooooooooo cute and so much fun for all of us!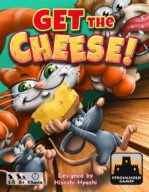 We played a lot of games this year, it seamed as if we focused on the quick and easy card games, picking up Battle Kittens from Ultra Pro and Get the Cheese! from Stronghold Games – both are extremely family friendly and fun. A friend of ours that met us there this year picked up Get Bit from Asmodee, at our insistence, and he was not disappointed, having tons of fun each evening!
From the tabletop miniatures games, we were introduced to the game of Dust. It is set in an alternate history where WWII never ended, the war has spread around the world, and the superpowers have adapted to the changing warfare and conditions. Another super easy and super fun game, the miniatures come in three different stages of "complete" – primed miniatures, base coated miniatures, and fully painted miniatures (all for an appropriate cost), allowing the gamer to be game ready or finish the paint themselves.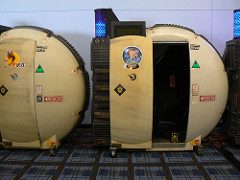 The BattleTech pods from VirtualWorld LLC were back again this year. A fun time for all, and a spot that we can most often be found at, as a matter of fact, it was used by us as a "rally point" this year if the family got separated. Run by a great bunch of people, the pods are virtual reality cockpits that allow you to immerse yourself as the pilot of a battle mech.
You chose your mech based upon weight class, allowing for a variety of weapons load outs, speed variances, and armor variances based upon the weight class. Then you and five other pilots are launched onto a random map and do battle for 6 minutes.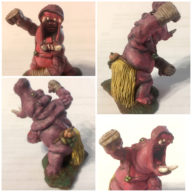 Our favorite spot by far was the painting area, hosted by Reaper Miniatures and the Paint and Take area. 2017 saw the introduction to a speed painting contest that ran over the 4 major days of the weekend (Thursday – Sunday), each day the winners of the various rounds advanced to the next round or day of competition.
The culmination was a 4-painter final on Sunday, each advancing round came with a greater degree of difficulty to the miniature generously supplied by Reaper. The final round also added a little bit more time to the round.
The staff at the Reaper booth were helpful, funny (especially during the speed painting competitions, trying to trip up the competitors), and just genuinely friendly; offering helpful painting tips to their knowledge of their product (how to paint, how the paints work, where miniatures can be found, how to get them if not available at Origins. A quick shout out to Cheryl Storm, Bryan Stiltz, and Kevin Williams, thank you for all of your help guys!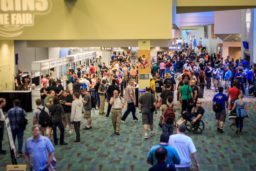 As this year's Origins Game Fair comes to a close, there was much revelry and gameplay, cosplay and just plain play. As the Origins homepage reflects, this year was quite the success, building on years past with increasing numbers.
As the final stats were tallied, this year's unique attendance numbers were 17,001 – a record high, an increase of over 1500 from 2016.
We have been attending since 2005, and in the years since, I know we have added 3 attendees to our family, making it a total of 5 for us. 2005 also saw the gr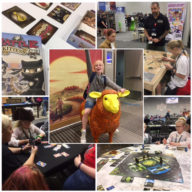 eatest attendance before a few lean years, dipping as low as 10,030 in 2009.
Since then though, Origins has made tremendous gains. 2017's numbers show that attendees this year were committed to Origins, as the convention itself was genuinely committed to its fans and its supporters.
In closing, thank you very much, kudos to GAMA and to Origins Game Fair 2017, we appreciated the opportunities that our Press Pass bestowed us, we realize and understand the gravity that comes with the credentials that hung around our necks this year.
Thanks again! We cannot wait to see what you have in store for us this year!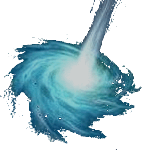 Thanks to Kenn for the final audio, video-remastering, and image staging, and many thanks to you for reading and for visiting WormholeRiders News Agency.
Please feel free to leave a comment here, click an icon below to share this article, or you can chat and follow me on Twitter, just click on my avatar to the right.
Thank you,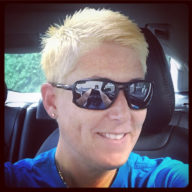 Karina (@FidgetTBC)