Welcome back BotCon, Transformers, Garry Chalk and David Kaye fans!

While maneuvering the Texas traffic on the way to BotCon 2012 in Dallas conducted at the luxurious  Hyatt Regency, I was excited this being my very first "Transformers" convention.
My mind went back to fond memories of my children's younger years, years of small, often Bot like toys on the floor and the subsequent bruises on the bottom of my feet from stepping on them! This made me smile regardless of the previous foot pains.
I was reminiscing about past times merged with memories of my children eating McDonald's Happy Meals and the fun they had with the small plastic "Bot" figures that came with them. While pulling up to park, Reunion Tower loomed overhead as the crowds of Transformers enthusiasts awaited me!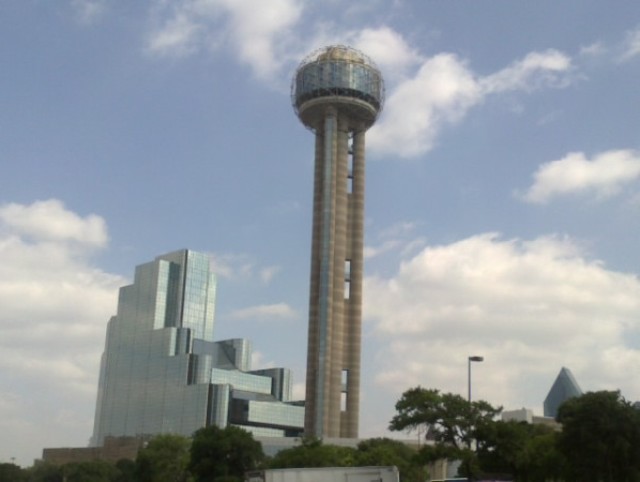 Reviewing these fun thoughts, my excitement for BotCon 2012 grew as I approached the convention because I would see the real thing in Dallas! Like an army of ants we proceeded to the line to gain entrance to the biggest Transformers Toy Store I have ever seen, Botcon 2012 Dallas!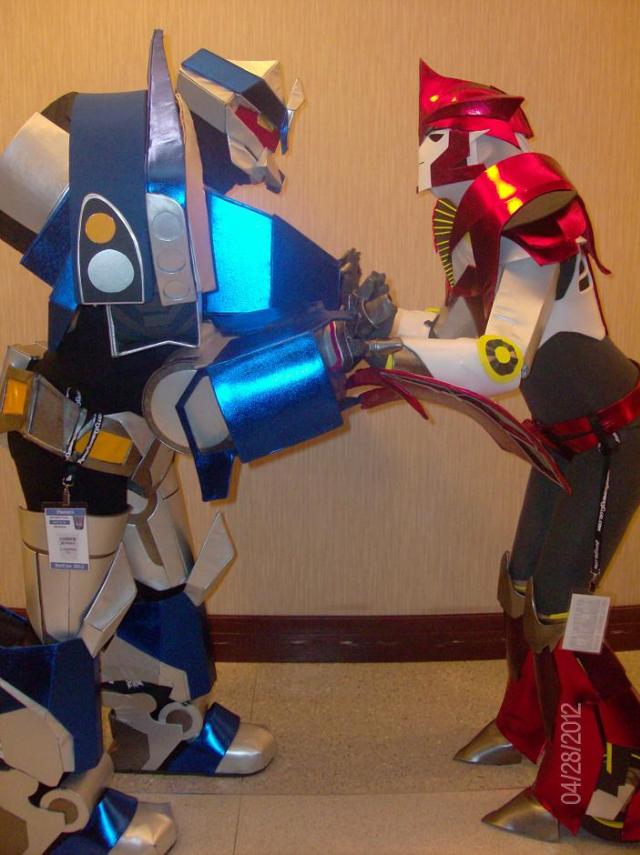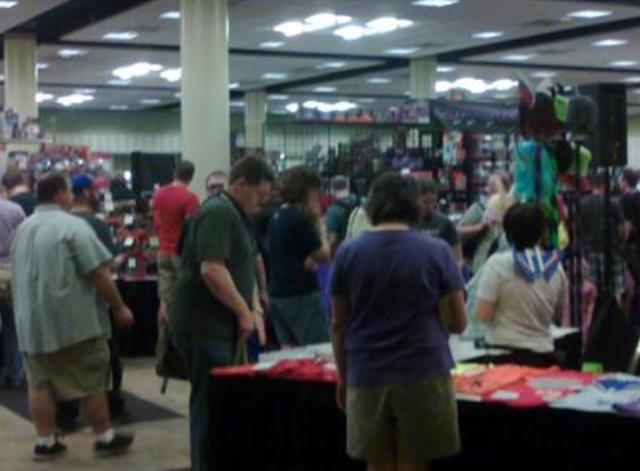 Before continuing, we include a fun video from the event producers!
BotCon 2012:
When I arrived inside, booth upon booth were filled from top to bottom with all types of Transformers including Autobot Leader; Optimus Prime , and also Bumblebee, Ratchet, Wheeljack, Cliffjumper, Arcee, and of course Bulkhead. There were also the evil Decepticons; Megatron, Soundwave, Starscream, Airachnid, Breakdown, Skyquake, Grimlock, and many, many more!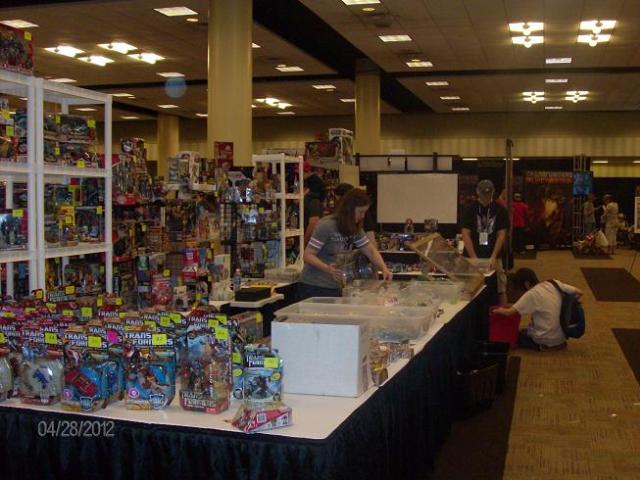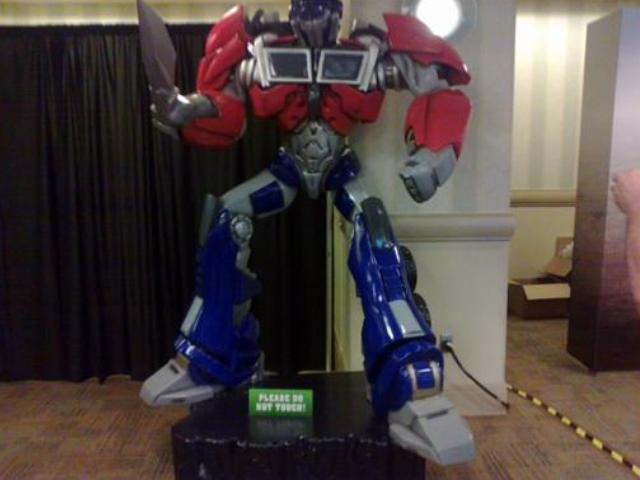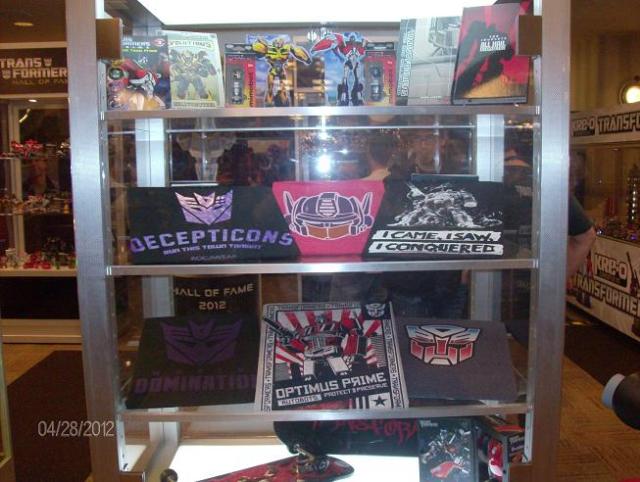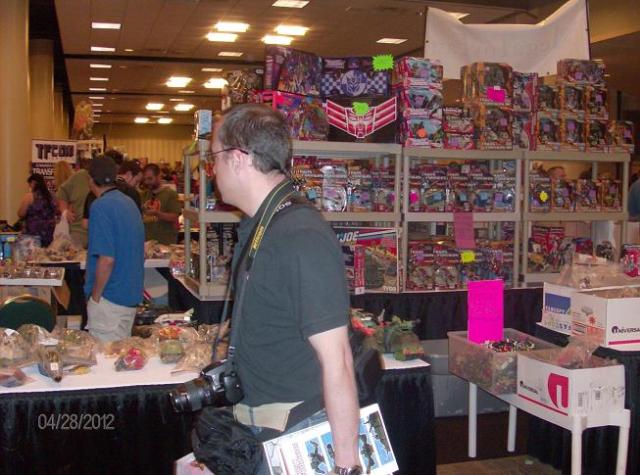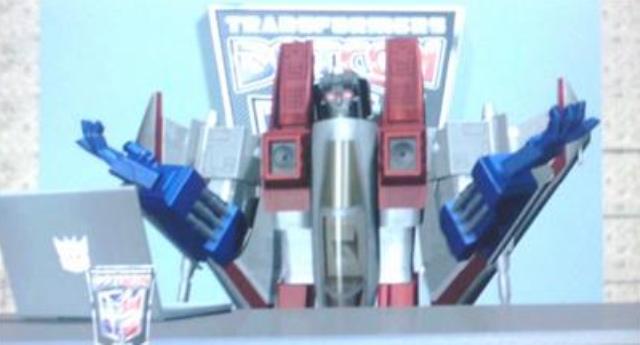 Activision had a wonderful booth at BotCon 2012 featuring their latest Transformers video game roll out called Transformers: The Fall of Cybertron!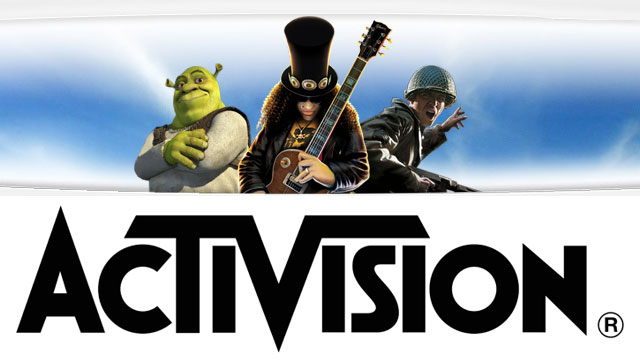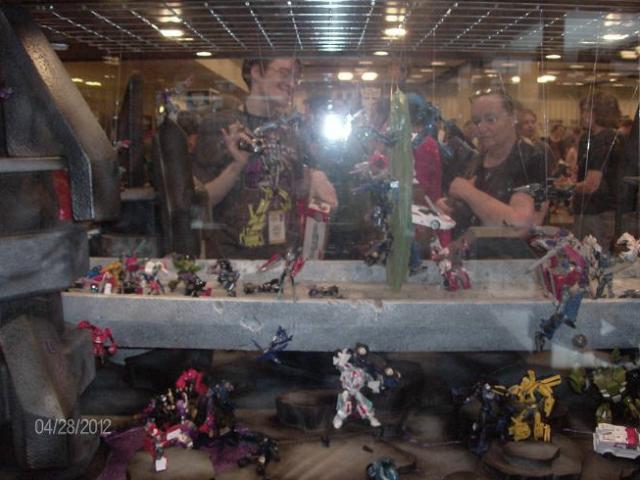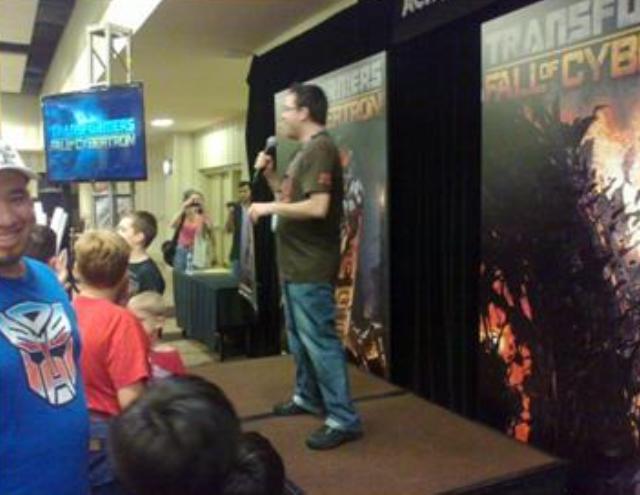 This game promises to be packed full of excitement and new options for game players of all levels. The crowd exploded with screams of delight when the guys from Highmoon Studios ran through some of the cool new features. The graphics that this new addition to the Transformers family of games will include are awesome! 
After the demonstration, representatives from HighMoon Studios and Activision presented all attendees' with one of a kind posters, each related to the new game coming out.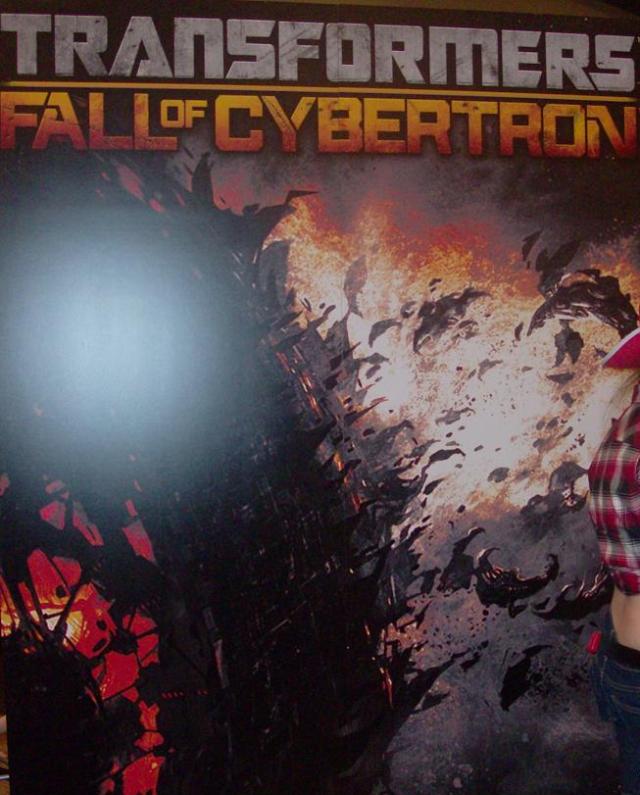 Also in attendance at Botcon 2012 was the revered voice of Peter Cullen who was the original voice for Optimus Prime from the 1980's cartoon series: The Transformers: The Movie. He was called up again for an additional 3 live action blockbuster Transformer movies and is currently the voice of Optimus Prime in The "Transformers Prime" series, in Season 2, on the HUB.
There was an "Autograph Lottery" of all attendees for a signed autograph from Peter Cullen, of which 125 lucky fans won this honor! I did have my name in the hopper, but was not a winner. No matter, I rejoiced seeing the winners getting their hats, posters, t-shirts and memorabilia signed by Peter Cullen, and all were thrilled and excited to meet him. Peter was constantly doing his Optimus Prime voice and very friendly and cordial with all the winners!
I proceeded with delight to inventory almost all the Transformer booths. Included below are just a few of them for your enjoyment!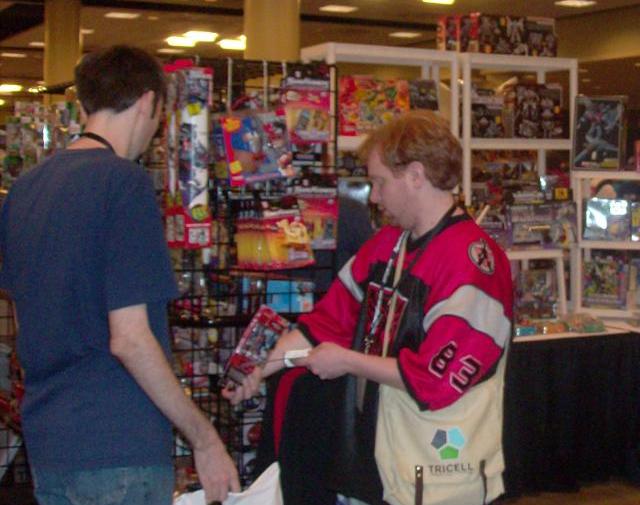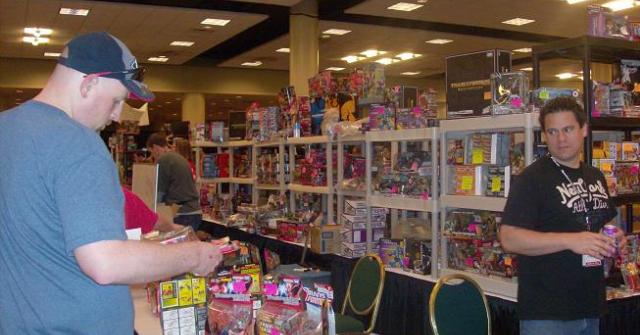 The crowd received a brief, but wonderful up-to-date history of where the Transformers stand today: What I learned in 2007 was the Autobots and evil Decepticons came to Earth, both seeking Allspark. Bumblebee came ahead of the Autobots to look for Sam, the Great-great grandson of Captain Witwicky.
Meanwhile, the evil Decepticons were of course aggressive, choosing a different approach of "Alternative Mode", using deception and warfare. They attempted hacking into the U.S. Governments defensive mainframe, searching for ALLSPACE and Megatron. A cool video below describes the Transformers in 2012!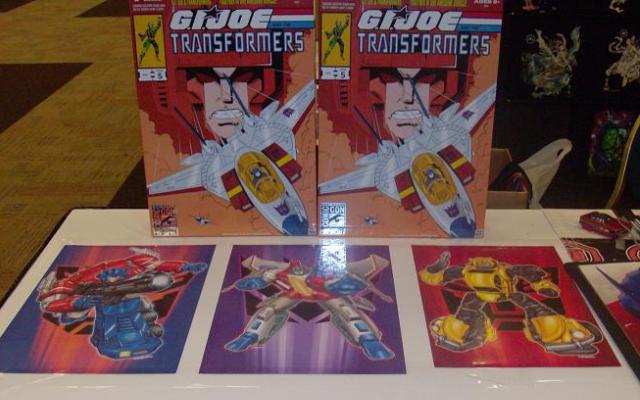 After my brief history lesson on the Transformers I made my way towards my next mission, and I was off to the Reunion Ballroom. The room was huge! The convention producers anticipated correctly because by 1:00pm it was nearly full. Fans of Garry Chalk and David Kaye were full of anticipation and glee when the guests came out.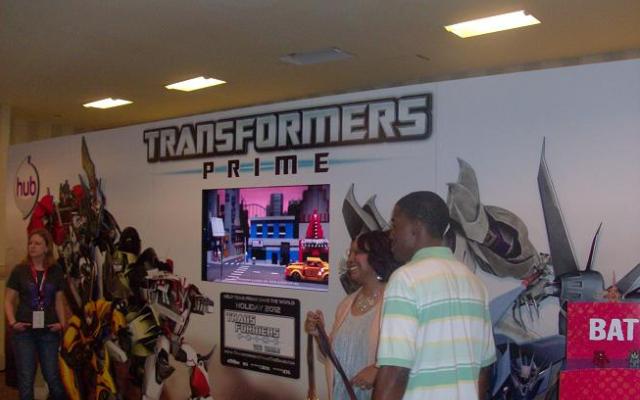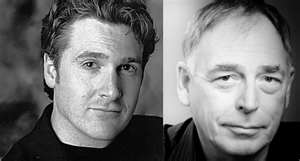 The BotCon panel I attended was with Garry Chalk and David Kaye, held in the Reunion Ballroom. Garry Chalk has been the voice of Optimus Prime as well as a renowned actor currently on AMC's The Killing as Lt. Michael Oakes and on Alcatraz as Mike Cullen. Alcatraz airs on Fox and I am hopeful the series gets renewed for a second season.
Mr. Chalks career spans from 1980 to the present. Garry Chalk is very well known to science fiction fans as the cantankerous Colonel Chekov in Stargate SG-1, one of my favorite series. Garry was recently interviewed on the WHR You Decide program.

David Kaye, is and has been the voice of Megatron, with a career that spans back to the 1980's and has numerous voice over's in the Transformers series as well as many popular comic based video games as well as animated features and cartoons including G.I. Joe: Renegades, Dead Island, Batman: Arkham City and many others!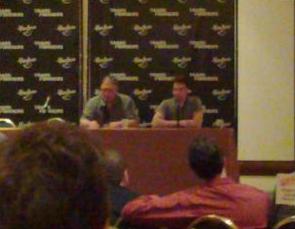 Garry Chalk and David Kaye were funny, open and entertaining during the Panel I attended on Saturday, April 28, 2012.
At this years Botcon Transformers Convention, both came out smiling and waving at the crowd. They knew many of their fans by name! Some Transformers fans travel the "BotCon circuit" with their spouses or parents. Garry Chalk and David Kaye did not hesitate to call on their fans for history lessons regarding Transformers timeline and lineage information when needed.
They both fell right into character when asked to recreate the famous voices of Optimus Prime and Megatron when asked, even adding some spice to the conversation by adding words not normally used during Saturday morning cartoon time, this was a more adult themed panel!
Though the wording was never more than young ears could handle, the children were certainly wooed and charmed by these characters. The audience asked for it and from the response they all got what they, came for – A true sit down experience with the voices of their Hero's and Arch Nemesis!
Garry and David recreated a drive up scene between Optimus Prime and Megatron for the audience at a McDonald's. The fun was great with Garry ending the scene saying: "I like going to McDonald's because its Just Prime!"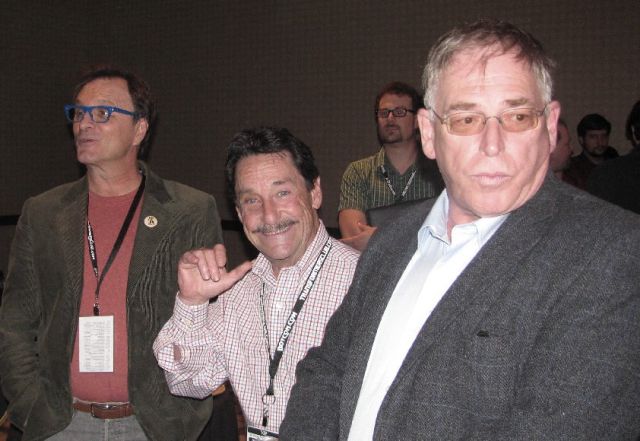 Garry was asked a question from the audience about how he balances his acting with his voice over work. He explained that his agent sometimes had him working 12 hours a day doing voice-over work in the mornings and acting in the evenings. He was working as much as 280 days a year between film and television work. One time Paramount paid him about $1200 extra a day so he would block out his entire day for acting.
Garry said that he and his agent go over blocks of time split between acting and voice-over work. Based on their review, they try to stick to the agreed schedule.
Another person asked Garry Chalk about how he got into voice-over work and he said that when living in Vancouver he was neighbors with David Kaye and one day David brought over a voice over cassette tape for Garry to listen to, after listening, Garry said he was so impressed but didn't want to give David too much praise, so he said "Oh, well that sounds good". He actually thought it was awesome and soon after began working with David. The first time they worked together was on "Exo-Squad".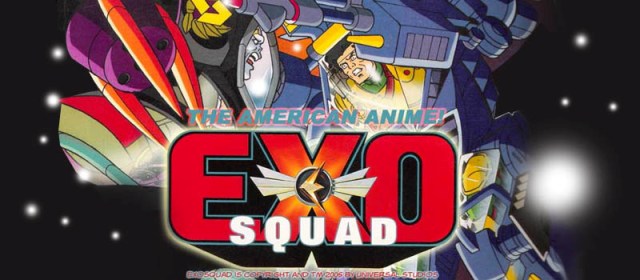 "Exo-Squad" ran on the USA Network from 1993 through 1994 and had two seasons. Garry Chalk and David Kaye both said they loved the storyline and the great characters! Garry Chalk said that now he sometimes sees clips of "Exo-Squad" on Youtube and says to himself, "That's me"!
Then Gary Chalk and David Kaye worked together on the "Transformers" series along with many others in their voice-over community of friends. Garry said he tremendously enjoys doing the voice-over work as well as acting.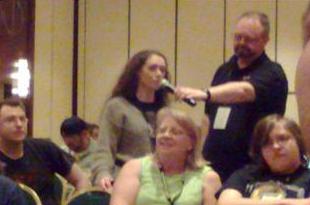 When asked by the audience as a whole if they, Garry and David, would consider re-joining a "Transformers" show called "REBOOT" that previously has a very short life, it was the first computer generated TV series which ABC dropped because they were bought by Disney and that was that.
But their answer was a resounding yes! Both Garry Chalk and David Kaye would love it if the "Reboot" series ramped back up! The audience roared their approval!
The Panel for Garry Chalk and David Kaye ended on this high note. They thanked all attendees and waved goodbye wishing everyone a great afternoon at the Convention!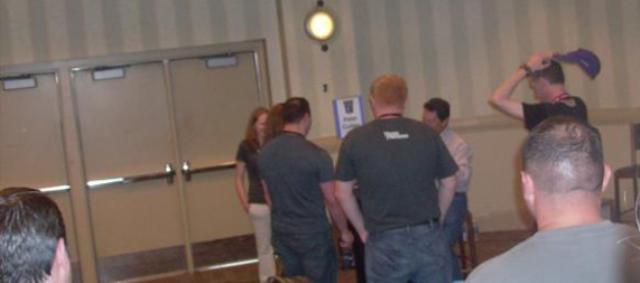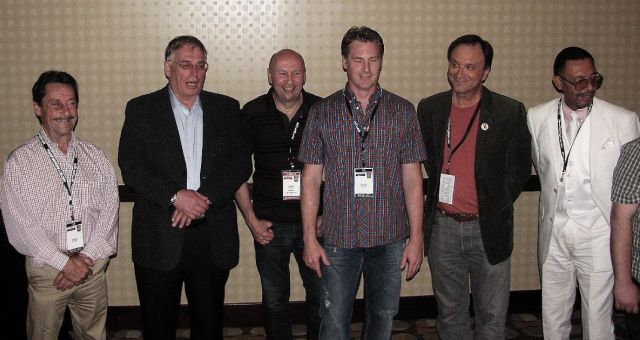 My next mission, that I accepted, was to get a few pictures of "Transformers" that I had seen walking around the BotCon convention. Many Botcon attendees were in costume and I walked around amazed at the length and professionalism that went into all of these great costumes!
Included below these images is a nice video of the BotCon 2012 costume contest panel for your enjoyment!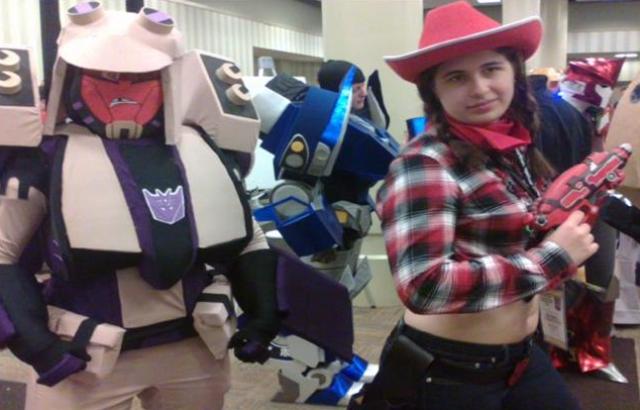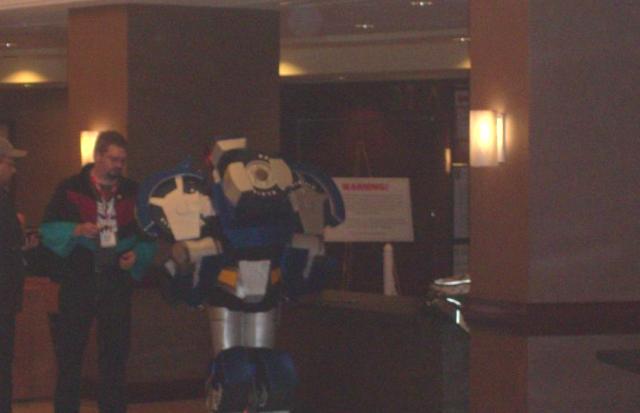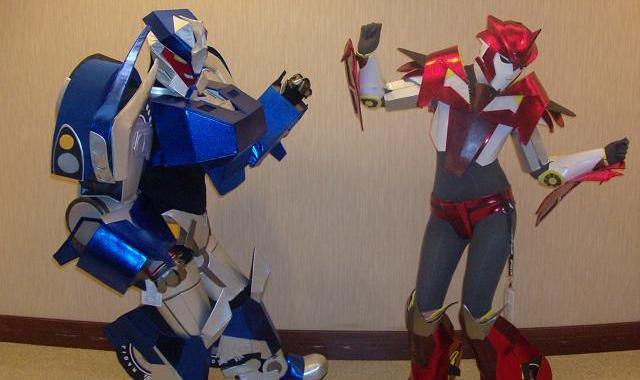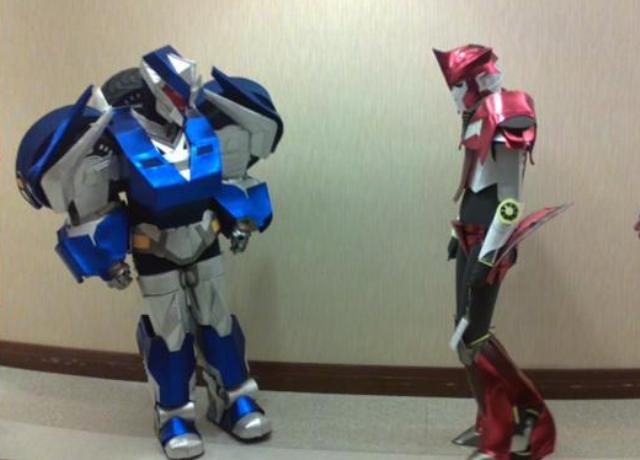 Upon exiting the Convention I gleefully caught my last glimpse of BotCon 2012 with Optimus Prime and Megatron battling for the Prime position!
I encourage all to attend a BotCon if it comes to your town or city, even if you know nothing about "Transformers", this is an event everyone should experience, the young, and even the not so young!
The people from Hasbro / Transformers put on a great convention, had great guests, of which I have only named a few, and the vendors, attendees were gracious and kind. My ranking is Five Stars for BotCon 2012 Dallas!
I felt wonderful leaving Dallas as I drove home during a beautiful Texas sunset having another accomplishment of convention fun "on the books"!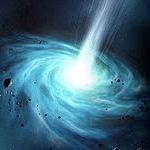 I hope you have enjoyed my first Transformers convention news article. As always thank you for visiting WormholeRiders News Agency. Please feel free to share this news article by clicking one of the social media icons below.
You may also leave a spam free comment or question here, or feel free to visit and chat with us on Twitter by clicking our avatars or the text links in this news article.
Warm regards,